Meet Dr. Konrad Sarosiek
Dr. Konrad Sarosiek is a Double Board Certified Plastic Surgeon who brings cutting edge procedures and world-class knowledge to his patients. He is the only surgeon at CSPS who offers the full complement of cosmetic surgery as well as advanced Breast Reconstruction for patients with breast cancer.
As a Nashville Plastic and Reconstructive Surgeon devoted to improving the lives of his patients, Dr. Sarosiek seizes every opportunity to serve you with the best knowledge the industry has to offer and works diligently alongside you to craft the most beneficial, personalized plan specifically for you. Over the last decade, he has worked with numerous internationally recognized plastic surgeons, allowing him to bring up-to-date procedures and world-class knowledge on all aspects of plastic surgery to his patients. Dr. Sarosiek's active role in plastic surgery research and education, provides the plastic surgery community and patients with key information.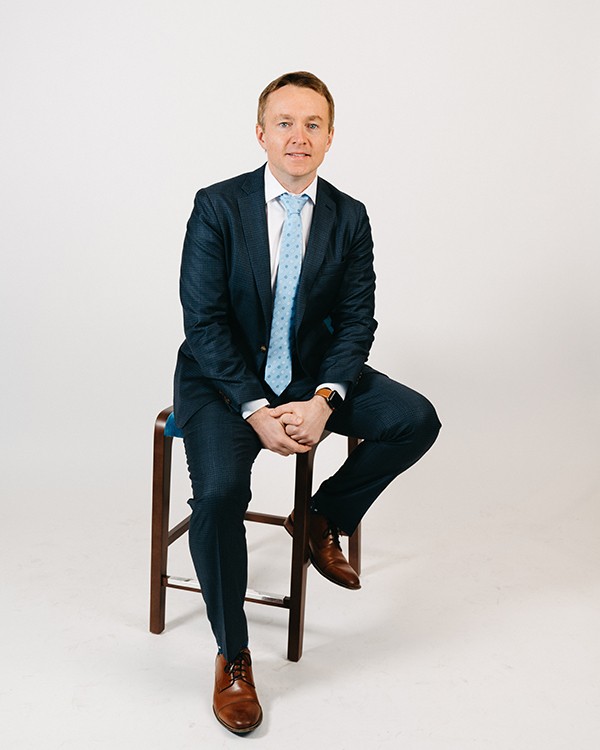 Read Dr. Sarosiek's Testimonials
"Serving my patients with personalized care and dedication while helping them obtain a new level of confidence is truly a rewarding and exciting part of my career." – Dr. Sarosiek
 Click Here to View His Instagram Account with Patients Stories
Dr. Sarosiek's Areas of Focus
All Aspects of Cosmetic Surgery:
Breast Lift (Mastopexy)
Tummy Tuck (Abdominoplasty)
Brazilian Butt Lift
Facelift
Facial Fat Grafting
Eyelid Surgery (Blepharoplasty)
Advanced Breast Reconstruction:
Implant Breast Reconstruction (Utilizing tissue expanders and implants to reconstruct the breast)
Natural Tissue Breast Reconstruction (Utilizing the patient's own tissue to reconstruct the breast)
Pre-Pectoral Breast Reconstruction
Breast Reconstruction Revision
Refinement Breast Surgery
An Education That Inspires Trust
Dr. Sarosiek began his educational journey at the University of Virginia, where he earned a Bachelor of Arts degree in Economics. He subsequently attended medical school at Drexel University College of Medicine and completed his General Surgery training at Thomas Jefferson University Hospital in Philadelphia, PA. After completing his General Surgery training, his passion for perfection and attention to detail led him to pursue a fellowship in Plastic and Reconstructive Surgery at Vanderbilt University, under the guidance of renowned surgeons Dr. R. Bruce Shack and Dr. Galen Perdikis. While at Vanderbilt, he published extensive work, presented at national meetings and was selected for the prestigious role of Education Chief Resident. Dr. Sarosiek is currently spearheading the establishment of the Greater Nashville Association of Plastic Surgeons to promote collaboration and education in middle Tennessee.
Medical School: Drexel University College of Medicine, Philadelphia, PA
Fellowship, Plastic and Reconstructive Surgery: Vanderbilt University, Nashville, TN (selected for role of Education Chief Resident)
Residency, General Surgery: Thomas Jefferson University Hospital, Philadelphia, PA
BA: University of Virginia, Charlottesville, VA
A Professional Commitment
Dr. Sarosiek's personal commitment to each and every patient rests on the foundation of continued education through meetings and conferences to bring his patients the latest and most validated procedures and techniques. Dr. Sarosiek has presented at numerous meetings on topics ranging from autologous breast reconstruction to the Mommy Makeover. He has published book chapters, Continuing Medical Education (CME) articles and multiple research pieces, focusing on breast reconstruction and cosmetic surgery.
Member of:
American Society of Plastic Surgeons
Southeastern Society of Plastic and Reconstructive Surgeons
American Society for Aesthetic Plastic Surgery – Resident Member
A Personal History
Dr. Sarosiek met his wife at the University of Virginia. They married four years later at the location where they first met. Soon after, they moved to Philadelphia, Pennsylvania where Dr. Sarosiek attended medical school and his wife attended law school. While in PA, they welcomed their two boys. Upon moving to Nashville for Dr. Sarosiek's fellowship at Vanderbilt, they fell in love with the city and the surrounding area and decided to make Brentwood, Tennessee their home. His wife joined a law firm in the city where she currently practices as a white-collar defense and litigation attorney.
Interests: Spending time with his wife, two sons and daughter, playing golf and skiing.