Breast Augmentation: it's not just about Size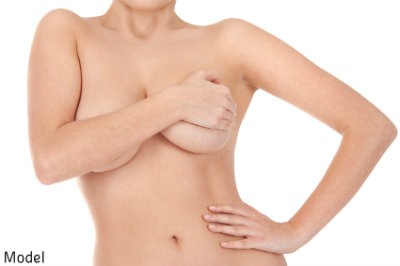 Breast augmentation surgery is common amongst women of all ages. One of the common misperceptions about this procedure is that it's purpose is to make the breasts larger. Obviously, this is the intent of breast augmentation; but it is not that simple.
There are numerous reasons why woman may feel dissatisfied with her breasts. It could be that breast tissue never fully developed, or that larger-sized breasts have become deflated with age or as a result of pregnancy and breast-feeding. The team at Cool Springs Plastic Surgery provides care to women who are interested in enhancing not only the size of their breasts, but in creating the proportions that best suit their overall figure. With breast enhancement, a woman's figure can become more balanced, and her confidence increased. The experienced physicians in our practice have helped many women transform their physique, and their lives, with breast augmentation.
Candidates for Breast Augmentation
Essentially, any physically healthy woman who is unhappy with the appearance of her fully developed breasts may be a good candidate for breast enlargement with saline or silicone implants. This procedure, performed with meticulous precision, can correct issues related to symmetry, and even the problem of tubular breasts. If the size, shape, or fullness of your breasts is keeping you from feeling your most confidence, we would be happy to meet with you in our comfortable, friendly office.
Important Considerations
One of the most important aspects of breast augmentation surgery occurs before you ever come to our office. Women considering breast enhancement are encouraged to evaluate their reasons for wanting to change their appearance. Additionally, it is also important to think about what you expect your surgery to do for you. This pertains to your physical expectations, as well as the emotional aspect of enhancing your body. During your consultation, your goals and expectations will be an important topic of discussion. Also, your physician will want to know about any medications, including vitamins or herbal supplements that you take. The reason for inquiry into your medical history is to ensure the best possible outcome from your surgery.
During the physical examination for breast augmentation surgery, you can expect your doctor to analyze the quality of your skin, assess the placement of areolas and nipples, and also to measure breast shape and size as it relates to your body proportions. At this time, you will have the opportunity to explore the type and size of implants that will best suit your needs.
There is no time like the present to get the shape you want. Call (615) 771-7718.