Weight Loss a Factor for Breast Augmentation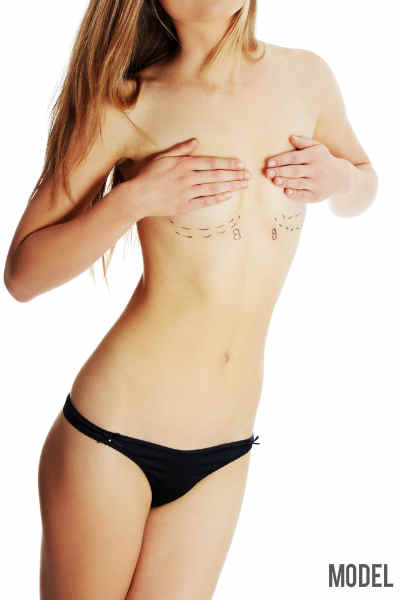 Today, many men and women are finding ways to manage body weight in a healthier manner than previous generations. Methods of weight loss abound, and one of the questions that may affect women, in particular, is how weight loss will affect the appearance of the breasts.
Breasts are primarily fatty tissue. Therefore, it is reasonable to expect to lose fat across the chest area, as well as other parts of the body, when you set out to improve your health with diet and exercise. If the shape and size of the breasts changes significantly, your feelings of dissatisfaction with your body may linger, despite your efforts to create positive change. An option for achieving the proportions you seek is to consult with an experienced plastic surgeon regarding breast augmentation. In doing so, you can obtain the information you need to not only address tissue loss but also loose, sagging skin.
Breast Enhancement: Augmentation versus Lift
Breast enhancement procedures require a painstaking process in order to reach the most satisfactory result. Our physicians have the training and experience to identify the ideal shape, size, and proportions to enhance the breasts without disrupting the natural flow of curvature throughout the body. After weight loss, it may not be sufficient to treat the breasts with implants alone. During your consultation at Cool Springs Plastic Surgery, your surgeon will consider the finite details of your figure to determine if a lift or augmentation is most appropriate for your needs.
The focus of breast enhancement surgery after weight loss is to recreate, as closely as possible, the shape and size that had existed previously. In many cases, this means that the breasts are augmented with implants and lifted in order to create a smooth surface over breasts that sit higher on the chest wall.
Breast augmentation surgery is a big decision. Investigation into the options available to you is an important step in regaining the confidence you deserve to have in your appearance. We are here to help. A consultation with one of our physicians will give you the information you need to confidently determine the right path for your best self.
Call (615) 771-7718 for more information about breast augmentation surgery.