BBL: Here are Some Facts you May not Know!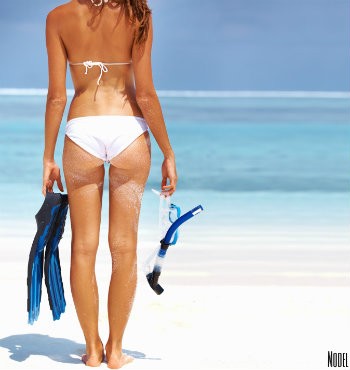 BBL is somewhat of a confusing term these days thanks to the development of a particular use of broad-band light for facial rejuvenation. In many circles, BBL is used to refer to the Brazilian Butt Lift procedure that has gained substantial amounts of followers in recent years. Here, we will take a peek into this booty-enhancing procedure. We may even uncover some interesting tidbits of info!
The term "Brazilian Butt Lift" really is a bit of an homage to the beauty of the Brazilian backside. It was fist coined on the show "Dr. 90210," and has been popular ever since. Now, it is used to describe the procedure that essentially redistributes fat for better body contouring around the buttocks, hips, and waist.
Speaking of fat, this substance is "liquid gold" in the hands of an experienced plastic surgeon. This is because it can be shaped and contoured pretty much like clay in the hands of a master potter.
Some BBL fat does, in fact, go away. Fortunately, most of the fat that is moved to booty stays put; but some will be excreted naturally, or absorbed. Because this is an expected occurrence, it is planned for and offset by the appropriate distribution of fat cells.
What about butt implants? In some situations, this may be the only way to obtain enough substance to "build-out" the backside. However, most surgeons prefer natural tissue from the individual patient than saline or silicone implants for buttocks augmentation.
It all started with J.Lo. This may not come as a huge surprise, what with the ongoing attention Ms. Lopez happens to get for her curvy figure. According to research, though, there was one singular event that sparked the widespread love of larger backsides: J.Lo in that green Versace gown. Now, it is Nicki Minaj and Kim K. who are setting trends in body contouring.
There are several aspects of the Brazilian Butt Lift that could be misunderstood, especially if you only look at the common, dramatic examples of women like Kim and Khloe, J.Lo, or Nicki. This contouring procedure is not about size only. In some cases, it is not about size at all! The primary goal of BBL is to create the shape and size that is in proportion with the rest of the body, and that gets attention for all the right reasons.
For more information about the Brazilian Butt Lift, call our office at (615) 771-7718.