Which Dermal Filler Should You Choose?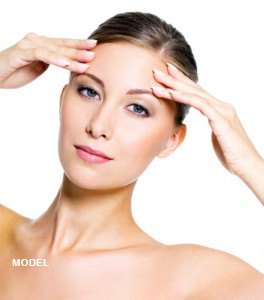 Are you looking for a way to reclaim your youth, boost your confidence, and improve your appearance? Dermal fillers can be used to reduce the appearance of creases and lines on the face, but they can also restore lost volume to the cheeks, lips, and other areas of the face that have aged. There are many dermal fillers to choose from. Keep reading to learn more about your options.
JUVÉDERM® XC and JUVÉDERM VOLUMA™ XC
Both of these fillers use hyaluronic acid (a chemical that occurs naturally in your body) to improve your appearance.
JUVÉDERM® XC is designed specifically to target wrinkles and folds around the nose and mouth.
JUVÉDERM VOLUMA™ XC was formulated specifically for adding volume to cheeks. Results are noticeable within the first 24 hours and have been clinically proven to last for up to two years.
Restylane®
Restalayne® is another hyaluronic acid filler. It can be used to fill in wrinkles and plump up sagging facial areas. It can also be used to add definition around the lips. This treatment can last for up to 6 months.
Radiesse
Radiesse is different from other injectable fillers because it does not use hyaluronic acid. Instead, Radiesse uses calcium-based microspheres that are suspended in a water-based gel. This stimulates the production of collagen in your body, which naturally fills in wrinkles and improves the appearance of the skin. Results look natural because they are the result of your body's natural production of collagen and the results can last for up to a year.
Sculptra
If you're looking for a subtle, but long term way to improve your appearance, Sculptra may be a good option to consider. Instead of providing instant results, Sculptra gradually improves your skin over time. Like Radiesse, it can help stimulate the natural production of collagen in your body. It has been FDA approved to correct mild to moderate facial wrinkles and folds in the area around the nose and mouth. Normally the treatment consists of 2-3 sessions over the period of a few months. The results look very natural and last for up to 2 years.
Each of these fillers has something different and valuable to offer. Schedule a consultation at Cool Springs Plastic Surgery to learn more about your choices and find an option that is best for you.