Introducing Lunch & Learn Beauty Series

We're excited to announce an educational series we're hosting at our new Skin Care Center at Cool Springs Plastic Surgery. The Lunch & Learn Beauty Series will introduce you to non-invasive, non-surgical procedures and treatments that bring out your best.
KYBELLA
TUESDAY, AUGUST 25, 11 A.M. & 12:30 P.M.
The Lunch & Learn Beauty Series kicks off Tuesday with Kybella, the first FDA-approved injectable treatment for "double chin."
A 2014 survey from the American Society for Dermatologic Surgery found that 68% of people said they're bothered by submental fullness (and by just as much as they are by lines and wrinkles around and under their eyes!). Kybella works to destroy fat cells so they can no longer store or accumulate fat.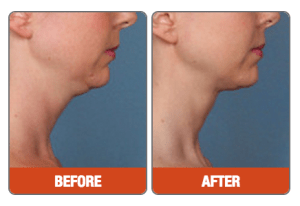 Bring a friend at either 11 a.m. or 12:30 p.m. and enjoy lunch on the house and a 45-minute presentation to learn more.
Space is limited, so RSVP today.
Filed under: education, Lunch & Learn, double chin, Kybella