Ulthera: Lunch & Learn Beauty Series

Come, enjoy lunch (on the house) and bring a friend to learn more about Ulthera, the only FDA-cleared procedure to non-invasively lift the eyebrow, neck and under-chin.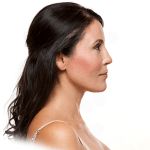 We believe this session will be so popular, we're giving you three sessions to choose from. Space is limited, so RSVP at the link below today!
The Lunch & Learn Beauty Series is presented by The Skin Care Center of Cool Springs Plastic Surgery.
Filed under: beauty series, events, Lunch & Learn, Ulthera, ultrasound