CSPS Staff Poll: Best Valentine's Day Gifts of 2023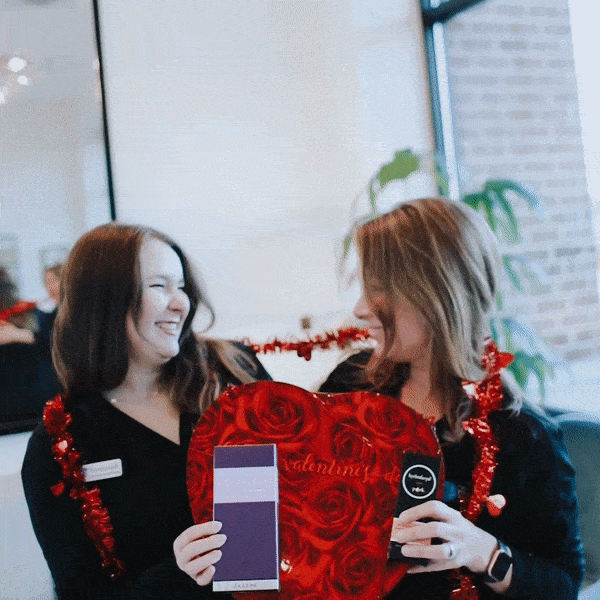 We polled our 50+ person staff to see what, as aesthetic industry gurus, they would want as a Valentine's Day gift to themselves or from their significant other. These were the results!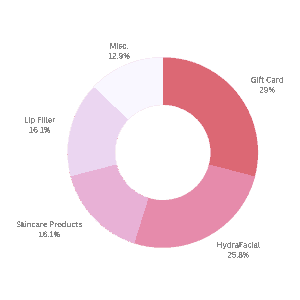 Tied for #3 at 16%: Lip Filler Treatment
Lips – our most popular area to treat with filler – were voted as a favorite gift to receive for Valentine's day by 16% of our staff! Filler not only gives your lips fullness, but it gives a smooth, glossy appearance by filling in the lip lines that naturally appear on our lips. After lip filler treatment with one of our nurse injectors and a few days of swelling, your lips will be ready for February!
View this post on Instagram
Tied for #3 at 16%: Medical Grade Skincare Products
With products picked out by industry-leading plastic surgeons and estheticians, our lineup of skincare products offers visible results when used consistently. With just skincare, patients come back after a few weeks having made progress in tackling skin concerns. They see an improvement in their complexion, redness, sun damage, lines, dullness, acne, and more. Whatever it is you are struggling with, or even if you are just desiring an improvement in your overall appearance, a skincare regimen might be the change you need. Drop a hint to your partner or shop for yourself in our online store!
#2 at 26%: HydraFacial
HydraFacials give the gift of instant results and instant satisfaction. Your skin is immediately glowing after the treatment with no downtime, making it perfect prior to a big date, event, or weekend trip. When you get a HydraFacial, you get a deep cleanse, intense exfoliation, extraction of blackheads and clogged pores, light therapy, and then we fuse and hydrate your skin. Boosters are available to target specific concerns at an additional cost. We often recommend patients receive a dermaplaning treatment as well! Through the use of a medical scalpel, our estheticians use extreme precision to remove dead skin cells and peach fuzz. This provides an unmatched cleanse, with many patients reporting that it's the smoothest their skin has ever felt.
View this post on Instagram
#1 at 29%: Gift Card
It's no surprise that gift cards received 29% of the vote! For the gifters that can't decide what treatment would be best for their partner, or who are operating on a tight, last-minute gifting schedule – you can't go wrong with a gift card. We offer gift card purchasing at all 4 of our locations in Brentwood, Franklin, Mount Juliet, and Music Row, as well as online. Our e-gift card allows you to schedule a gift card to deliver to the recipient, include a video message or personal note, and choose what you want it to look like. With these customizable options, a gift card can feel just as personal as picking out the gift yourself!
Several of our staff members had miscellaneous gift recommendations, but still great ones! Botox and microneedling are both great treatments to give as a gift. For these treatments, as well as Medical-Grade Skincare and Lip Filler, we recommend getting a consultation with one of our aesthetic providers. They will walk you or your gift-ee through what the treatment is like and answer all your questions. Happy Valentines Day, we can't wait to help you with your gifting!