Patient Experience with Halo Laser + BBL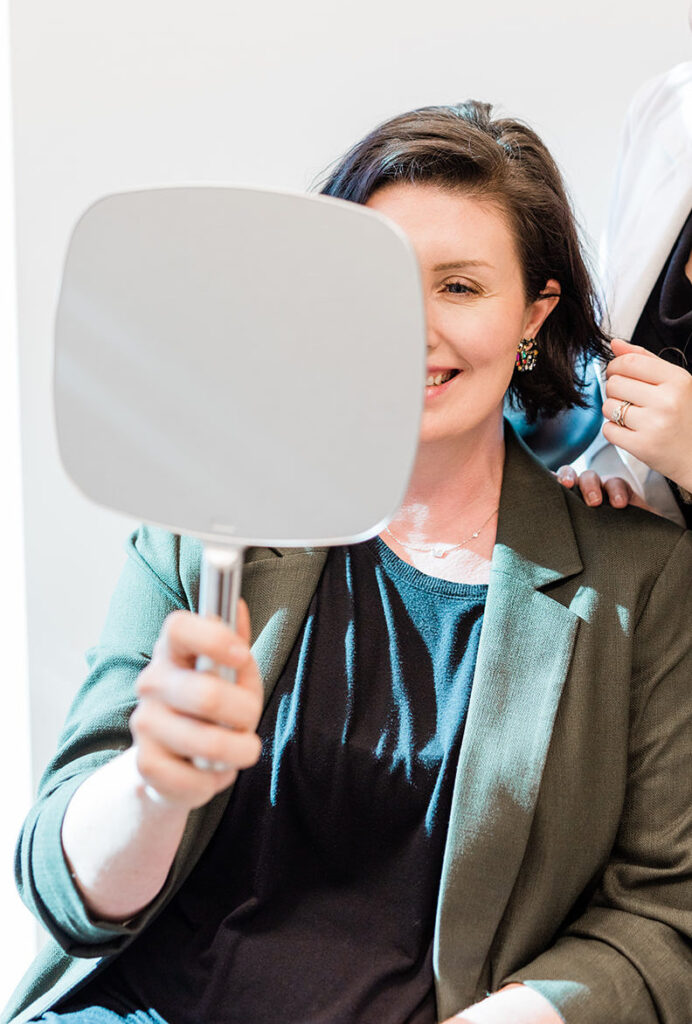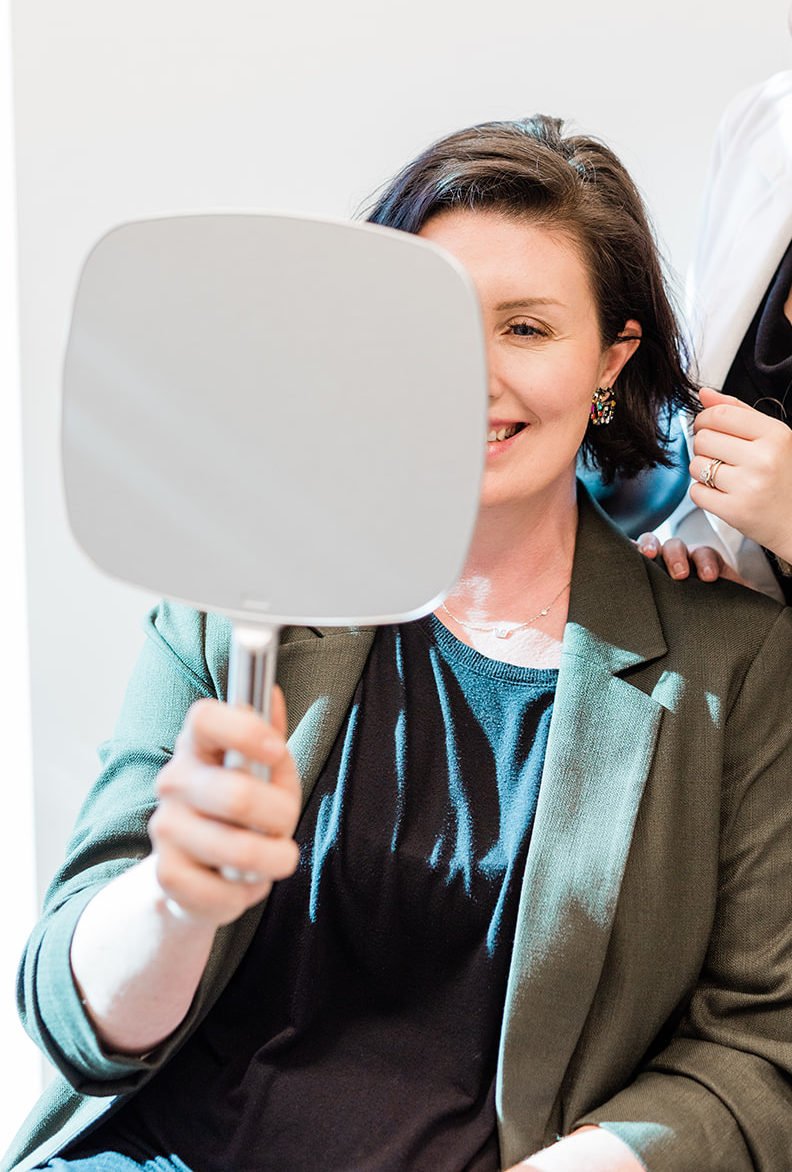 Follow along as our patient, Camille, shares her experience with the Halo Laser and Broadband Light Therapy (BBL) in our office! She provides insight into what the treatment entailed, how it felt, her skin concerns, after results and even shares photos for days following procedure day. Read through to learn more about the laser/light options available to you at our practice, and hear Camille's experience undergoing them!
WHAT SKIN CONCERNS LED YOU TO CONSIDER THE HALO LASER AND BBL?
Pore size, fine lines and acne scarring were my main concerns that I wanted to target.
GENERALLY SPEAKING, HOW WAS YOUR EXPERIENCE – FROM INITIAL CONSULTATION TO TREATMENT DAY TO FOLLOW UP?
Per usual, my experience with CSPS was exceptional from start to finish – not that I'm finished yet! One of the things I love about CSPS is that I never feel like they are trying to "sell" me on something… they have even talked me out of unnecessary treatments (because I'm extra and I want it all). This is why I choose such an established business, because it provides a level of trust that is hard to find at the millions of trendy skincare practices always opening (and closing).
WERE YOU THOROUGHLY EDUCATED ON THE PROCEDURES PRIOR TO?
Olivia was extremely thorough in explaining the process to me. I felt completely safe in her hands!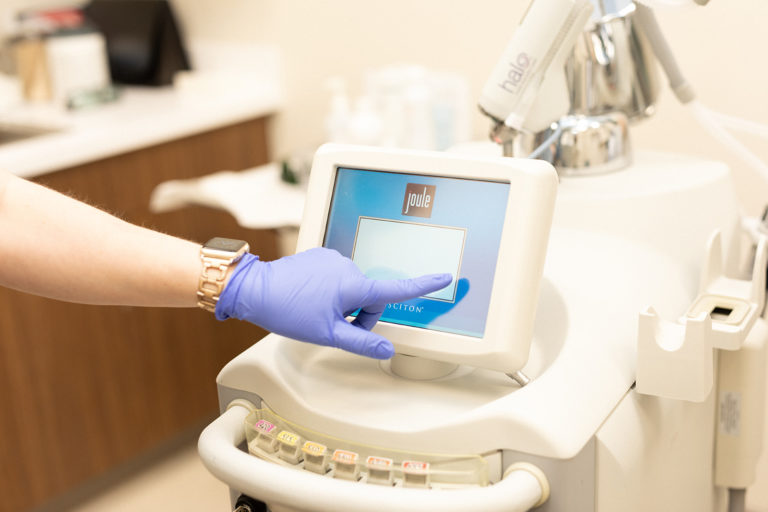 DESCRIBE YOUR LEVEL OF DISCOMFORT DURING THE TREATMENT. WHICH AREAS DID YOU TREAT?
We treated my entire face, and honestly, with the laughing gas (ProNox), it didn't bother me at all. The hardest part of the whole experience was the drive home. Even though Olivia explained to me (multiple times) that my face would feel very hot, it was still a little bit of a surprise. The good news is, I was provided with a face mist, and that immediately took away any pain. I was just shocked at how often I was spraying my face! And just when I thought "I'm gonna have to send my husband out for more facial misters" it started calming down.
HOW WAS YOUR OVERALL EXPERIENCE WITH DOWNTIME? WHEN WERE YOU ABLE TO WEAR MAKEUP AGAIN AND GO ABOUT YOUR DAYS AS NORMAL?
My face was definitely swollen over the next few days. I took some hilariously epic selfies that I will always treasure! LOL! I wore a little bit of makeup whenever I had to be around clients, and honestly, people didn't notice the swelling and peeling as much as I did. I was able to work, take care of my kids, etc… But I would definitely recommend trying to plan an "easy" week post-treatment.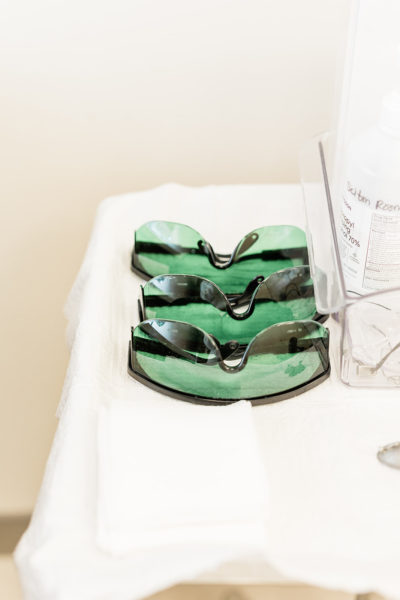 WHAT WERE THE BIGGEST NOTICEABLE DIFFERENCES YOU EXPERIENCED IN REGARDS TO THE HEALTH OF YOUR SKIN POST-TREATMENT?
I am thrilled with the results! I soooooo wish that photos could do these results justice, but they don't! It has completely changed the texture of my skin. My pores and acne scarring looked like the grand canyon before this, and now I can barely see them. I was shocked at how much smoothness was created from just one treatment.
ONE PIECE OF ADVICE YOU WOULD GIVE ANYONE CONSIDERING THESE PROCEDURES.
My advice? This is not just a facial, this is a medical procedure – trust me, you want the BEST. I'm all about searching Groupon for manicures or whatever…but when it comes to my FACE, I want the practice that's been around for over 25 years – Cool Springs Plastic Surgery.
Keep scrolling to view Camille's day by day downtime process. Fall and winter months are the best times to undergo these procedures due to limited sun exposure. Call (615) 771-7718 to schedule your complimentary consultation to see if Halo or BBL would be right for you and your skin!
Day 1 (at home after treatment)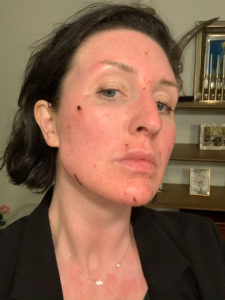 Day 2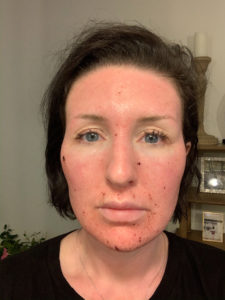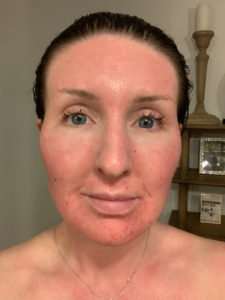 AM                                                       PM
Day 3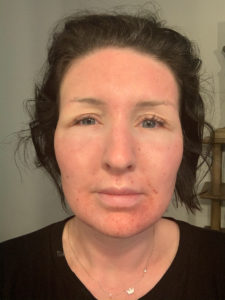 AM                                                       PM
Day 4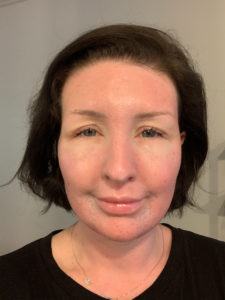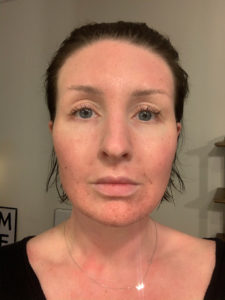 AM                                                       PM
Day 5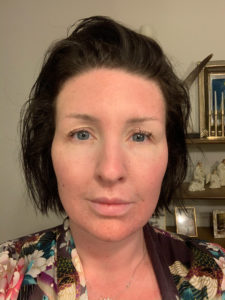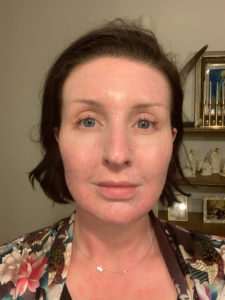 AM                                                       PM
Day 6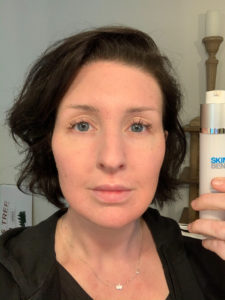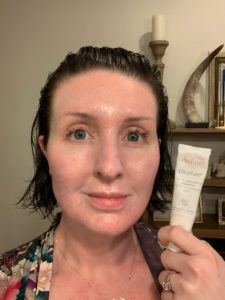 AM                                                       PM
Day 7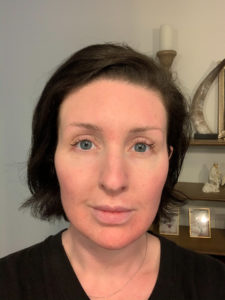 AM
Day 8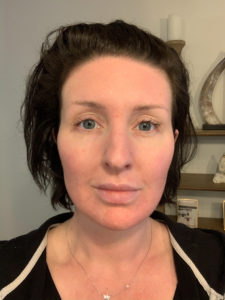 AM
Click here to view more before/after results!