What do I need to change about my skin care regimen in the summer?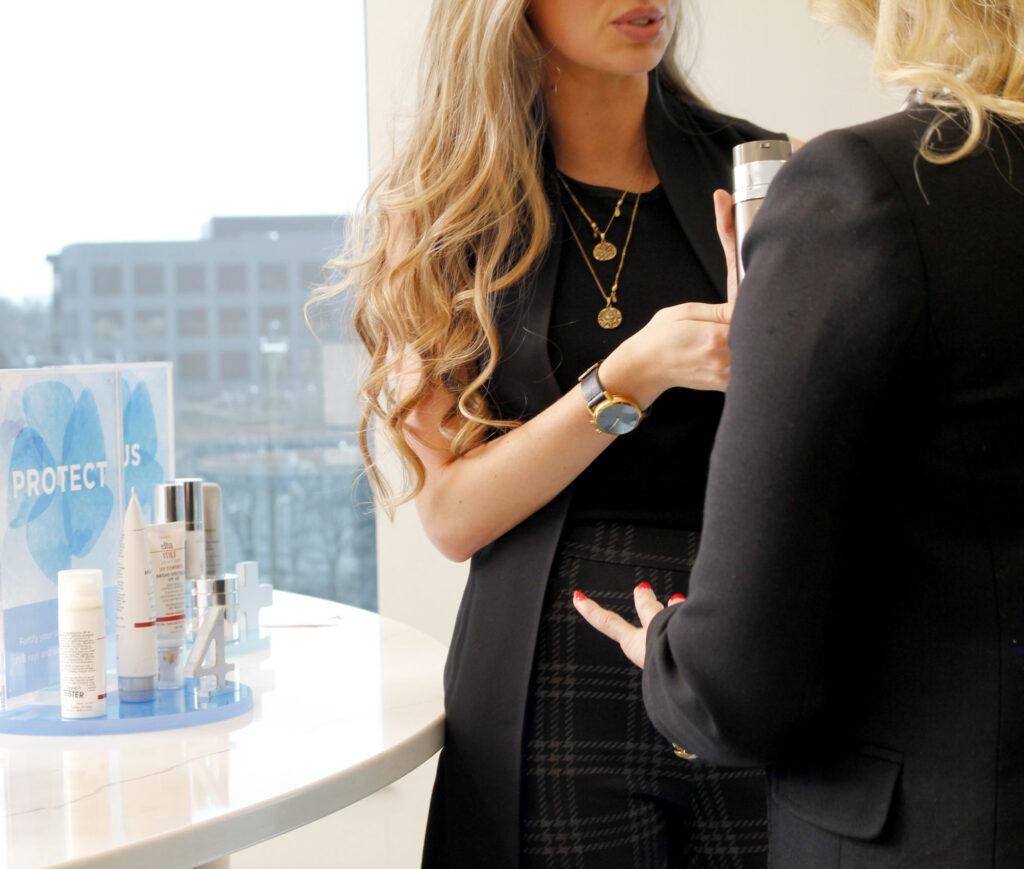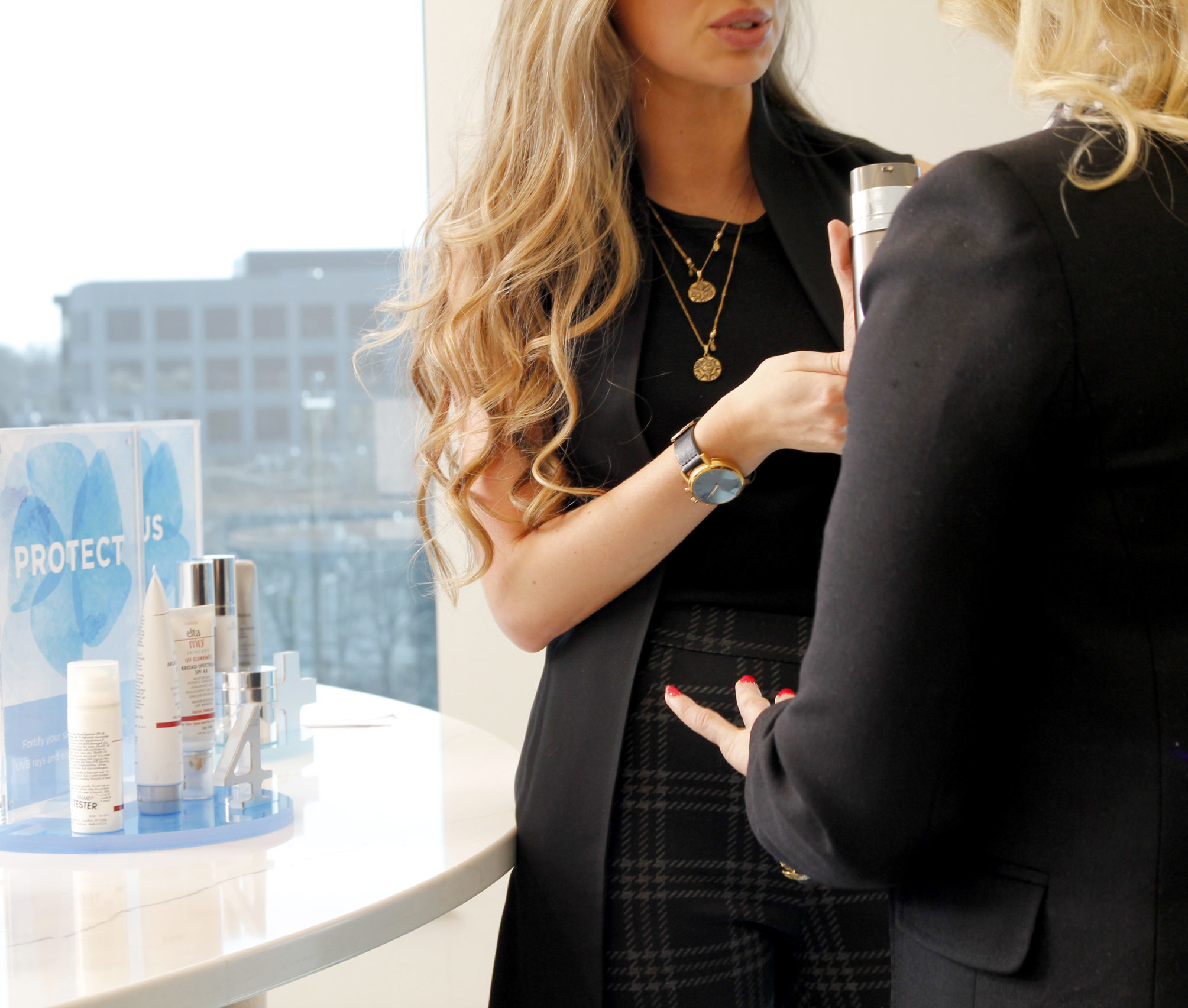 Summer heat mixed with the humidity of the south typically doesn't create an ideal combination for our skin. Not to mention, rich and creamy skin care products can often feel heavy and even greasy during these months. Modifying your skin care routine for summer may be a great solution for helping your skin feel like it is able to breathe a little more while still addressing specific skin concerns.
WHICH PRODUCTS SHOULD I CONSIDER MODIFYING?
Cleansers that are gel or foam based will be able to remove dirt, debris, makeup, sweat and oil much easier than cream or lotion-based cleansers.
Team Favorite Cleansers:
Skin Benefit Anti-Redness Foamy Cleanser
Toners will hydrate the skin while freshening it and ensuring all residual makeup is removed at the end of the day. They can also gently exfoliate both pores and surface of the skin, resulting in a smoother texture.
Team Favorite Toners:
A gel-based hydrator that contains hyaluronic acid is an overall excellent option for your moisturizer step. It's both weightless and incredibly hydrating.
Team Favorite Hydrators:
Skin Benefit Skin Balancing Serum
4. Adding antioxidants to a lightweight moisturizer is another option to have additional protection. Antioxidants such as Vitamins C and E protect the skin against free radical damage, which causes premature aging. You can still use your serums or products targeting specific skin concerns, as these are usually a thinner consistency.
Team Favorite Antioxidants:
5. Sunscreens that are oil free, sheer, non-greasy and elegant on the skin will be the best option for everyday sun protection.
Team Favorite Sunscreens:
6. Retinols and other potent anti-aging products can still be used during the summer as long as you are consistently wearing sunscreen every day.
Team Favorite Retinols:
If you would like to specifically find out more about which products you should modify, swap out, add in, or you are looking to begin a daily, personalized skin care regimen—our Licensed Estheticians offer complimentary consultations at all locations and would be happy to craft a plan specific to you! Call (615) 771-7718 or click here to schedule.
Mt. Juliet—Savannah, LE
Franklin—Kara, LE
Brentwood—Destiny, LE + Heather, LE
Now you have your summer regimen down–let's talk treatments. Click here to discover which skin treatments are appropriate during the summer months!