Franklin Providers Give Tips for Combining Injectables & Advanced Skin Treatments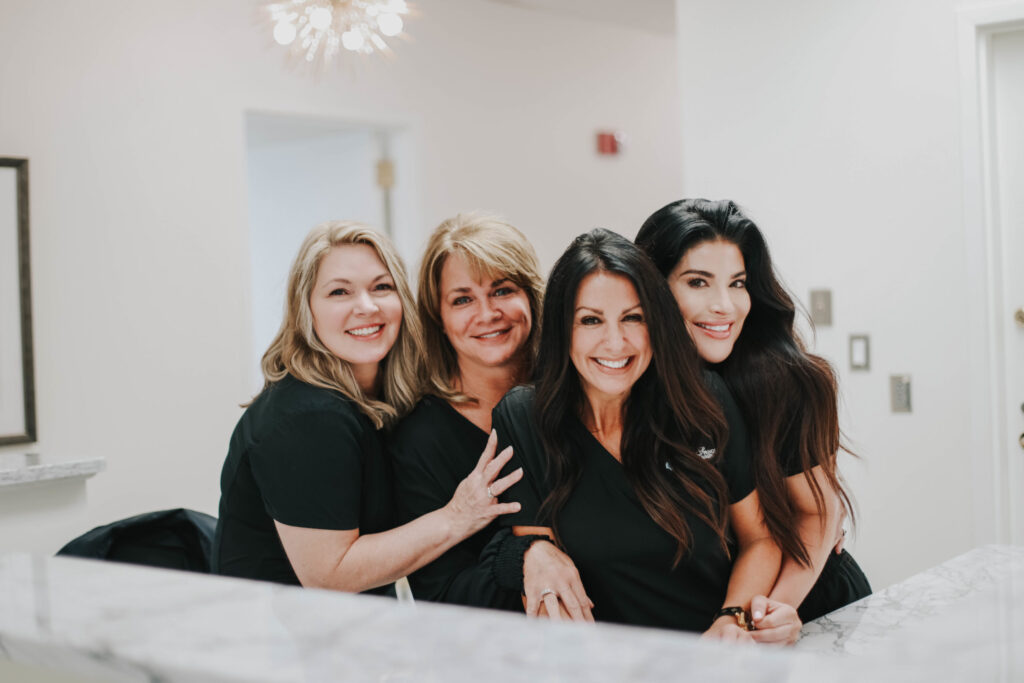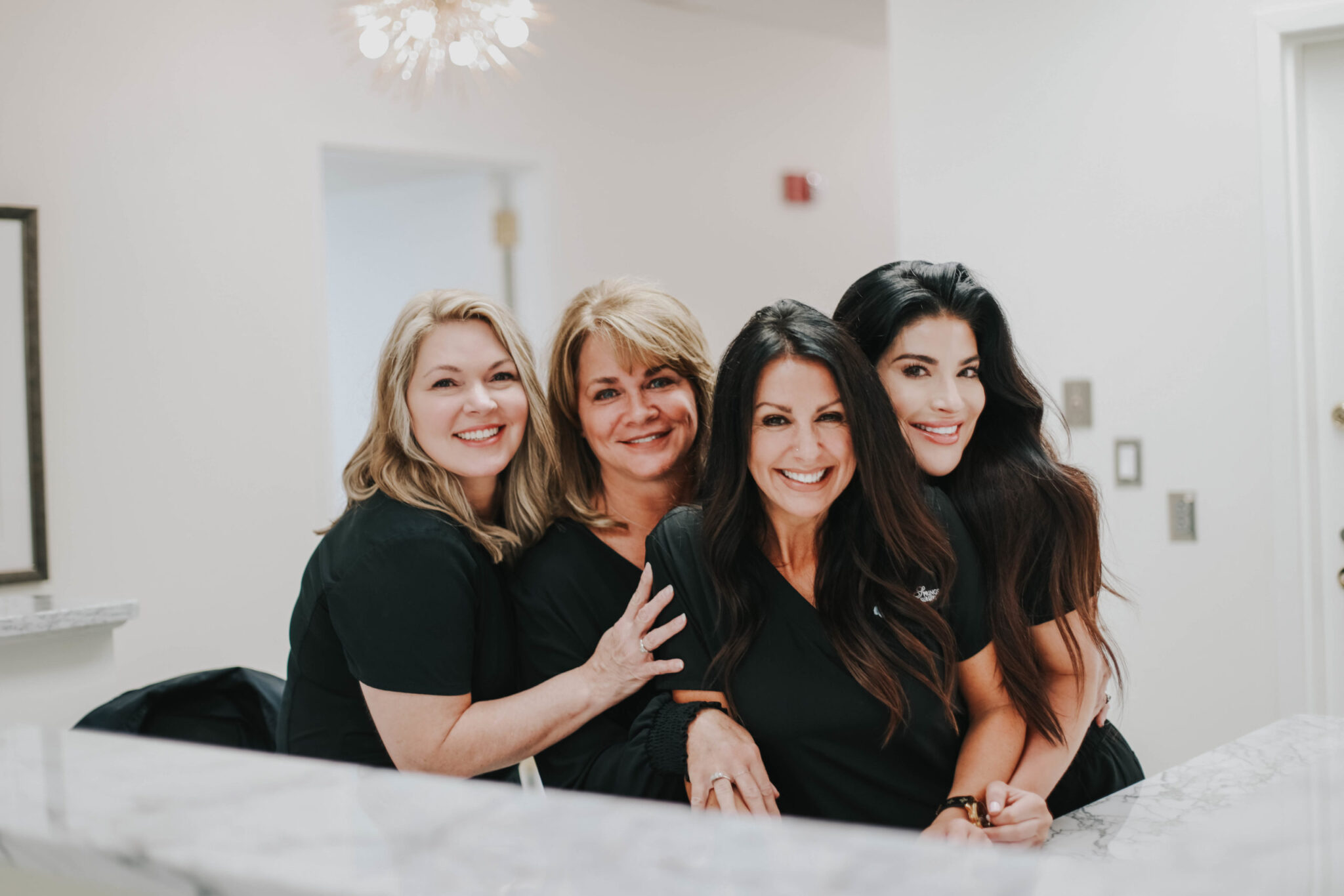 Written by Elizabeth Bruhin – CSPS Franklin Esthetician, Chrissy Handly – CSPS Franklin Injector, Susan Vickers – CSPS Franklin Injector
As a Plastic Surgery Center with providers trained in advanced skin-care treatments and techniques in aesthetics, we give the best care to patients by assessing their skin and providing a customized treatment plan. With a week of savings coming up mid-November when you combine your Botox and filler treatments, as well as events surrounding Hydrafacial, acne, and other skin treatments on the horizon, we want to provide you with all the information you need to decide which treatments to combine in areas like the chin and jawline, eyes, and mouth. Check out what our Cool Springs Plastic Surgery Franklin providers have to say about this!
Chin & Jawline 
Using filler products in the area between the jowl and chin will give a sharper jawline and improve the definition of the jowls. Adding Botox to the mix, specifically to the muscles around the mouth and chin will give a slimming effect to the face; further enhancing the precision of your lower face. 
To further slim the face, we often use Botox in the masseter area. Patients with large masseters often struggle with teeth-grinding and/or clenching. Botox in the masseters helps relax those muscles to prevent this and gives a sharp look. Botox in this area in tandem with filler in the jawline and chin gives the ever-so-popular "snatched" jawline and elongated face. 
Beyond shape and volume, it is important to address the condition of the skin. In the chin and jawline area, we often see patients who struggle with hormonal acne. We have several medical-grade skincare products that have changed our patient's skin for the better when it comes to acne. ZO Acne Control with 10% benzoyl peroxide helps to tackle this issue, as well as the ZO Complexion Clearing Masque. Both work to eliminate impurities. Because acne (especially hormonal) can be internal, we may even recommend you visit a dermatologist to get prescribed for treatment. 
Mouth 
There are several ways that injectables work to enhance the mouth area. Botox can be used to "flip" the lip and cover up your gums if you have a gummy smile. In the same treatment, we can volumize the lips with filler to further reduce the appearance of a gummy smile, reduce fine lines on the lips, and increase volume. While both Botox and filler in and around the lips produce optimal results, we are able to use each product separately based on need and preference.  
A fine filler and Botox around the mouth can also help with fine lines and wrinkles. Microneedling can assist in this area as well. With a microneedling treatment, we can improve wrinkles and scarring as it will stimulate collagen and smooth the surface lines.  
Eyes 
The eye area is a unique part of the face that is treated very delicately by our providers. With this being some of the most delicate, thin, skin on the face, we often see aging arrive here first. We call the wrinkles on the outer-most area of the eyes crow's feet. We treat the muscle in this area with Botox to prevent those wrinkles from forming, and we are also able to give a subtle lift to the tail of the brow with Botox. To further introduce some solutions for the eyes with injectables, we can reduce the appearance of sagginess and under-eye bags with filler to the cheek area and tear troughs. Restoring volume loss in these areas creates a youthful appearance that would otherwise create shadowing and an aged look on the face. 
While injectables help the eye area significantly, we do have solutions using topical products and advanced skin treatments that address the skin's texture, health, and laxity. We offer medical-grade eye creams, microneedling, and/or Halo resurfacing treatments that can address dark, loose skin under the eyes, and overall texture.
There are so many options for treating different areas of the face; both surgical and non-surgical. Beyond the chin, jawline, mouth, and eye areas, we can treat nearly all parts of the face and body to help you reach your goals. Feel free to give us a call or book online to talk to one of our providers about your personal treatment plan!