How Did Cool Springs Plastic Surgery Get Here? Read About Dr. John Moore's Journey!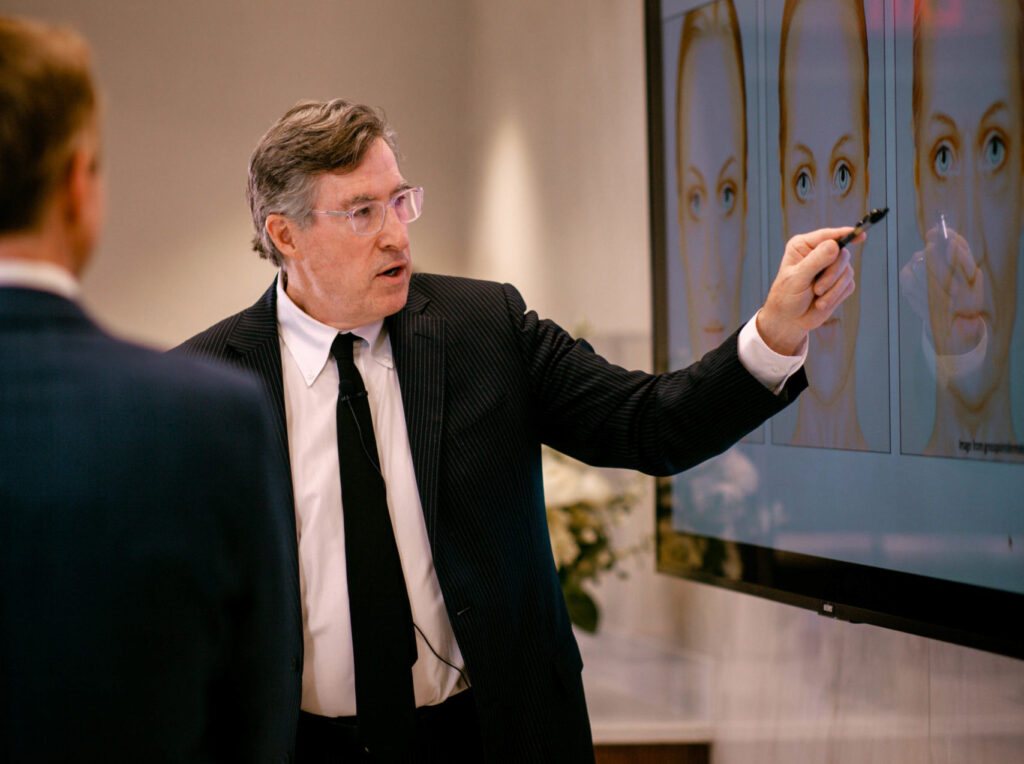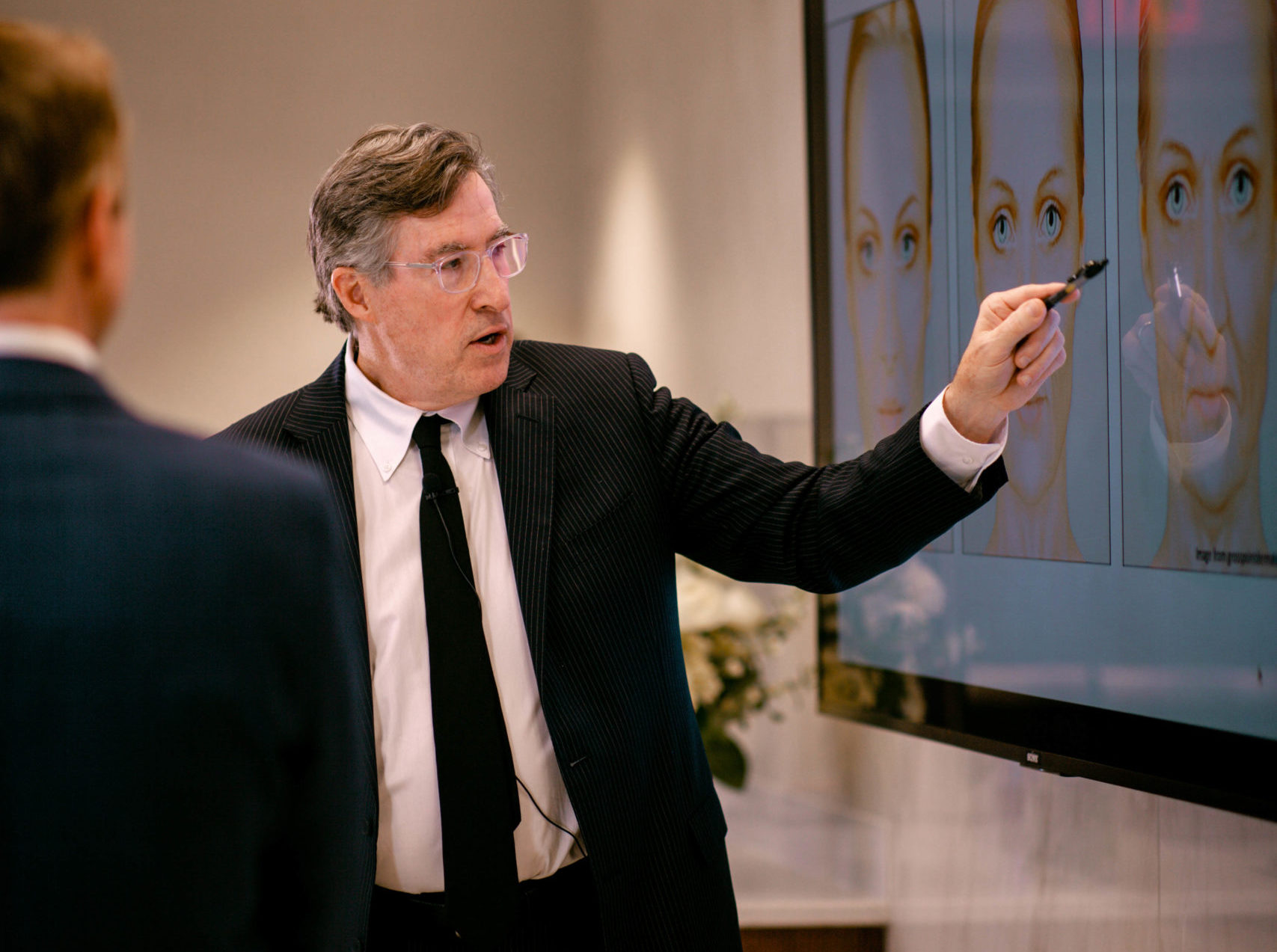 Written by Cool Springs Plastic Surgery, in collaboration with Dr. John Moore & Mrs. Sherrie Moore 
The owner and founder of Cool Springs Plastic Surgery, Dr. John Moore, had a winding road to the perfect end. This practice has come so far since its founding in 1997, and Dr. Moore is incredibly thankful for the staff and patients that have supported him beyond measure. Let's talk about his journey to starting the practice, where we are, and where we are going.  
Journey to Plastic Surgery 
Dr. John Moore is a proud Auburn University alumnus! He originally attended Auburn to be a wrestling coach, broke his leg during practice, and quickly changed his academic direction. He attended the Auburn University College of Veterinary Medicine (likely so he could remain at Auburn). This is where his journey in medicine begins.  
During veterinary school, Dr. Moore received a surgical procedure that inspired his course toward becoming a human doctor. While he was uncertain about a specialty in the beginning, he was drawn to surgery. Thus, he went to medical school directly upon completion of vet school.
After a summer research fellowship of comparative medicine in the department of pathology at UAB, working in the cardiac intensive care unit with some of the world greatest heart surgeons, and finalizing his education at the University of Alabama, it was in his plastics rotation that he knew he had found his passion. Dr. Moore enjoyed the precise work involved in plastics, particularly the micro-surgery work, as well as the encouragement that could be given to patients through enhancing their God-given design.  
Dr. Moore is grateful for his five years of general surgery training at Baylor Medical Center in Dallas, which was intense and valuable. During those years, Dr. Moore and his wife, Sherrie, welcomed two of their four sons, and he also served as a member of the US Army Medical Reserves. Upon completion of general surgery training at Baylor, Dr. Moore was thrilled to be accepted into the prestigious Plastic Surgery Department of UAB, where he trained under Dr. Luis Vasconez and welcomed his third son onto the world. His enthusiasm grew as he focused on his work in plastic surgery, and he has enjoyed serving patients through this exciting field. The Moore family soon made the excellent choice to move to Nashville, TN, where they welcomed the fourth Moore son and began building a practice, with the vision of serving patients and staff well, while prioritizing time with their young children. 
Thus, they would soon begin to build what is now Cool Springs Plastic Surgery. 
Cool Springs Plastic Surgery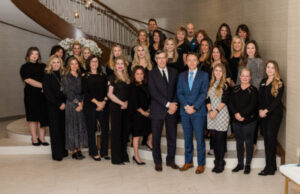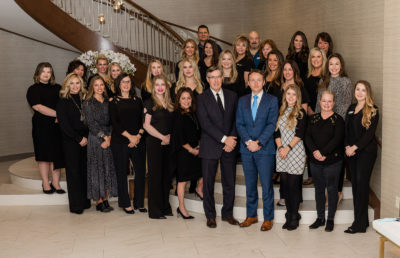 With family at the forefront, Dr. Moore and Mrs. Moore grew the practice steadily, but slowly, which allowed Dr. Moore to serve his patients with excellence and prioritize family. 
From the beginning, the CSPS culture has been one where we seek to work as a "team family", as well as to support and encourage our staff in their family lives as well. We have been rewarded with many years of loyal service from staff, and loyal relationships with patients. The immense growth we have seen is due to their dedication and support. Dr. Moore says frequently, "I am so proud of this team and grateful for the quality of which they treat each other, serve one another, and serve our amazing patients." 
The practice has seen huge growth, both surgically and non-surgically, over the last several years. We continue to grow exponentially every single year and are already exceedingly far beyond our goals for the entirety of 2021. As we look towards the future, in 5-10 years, Dr. Moore sees many possibilities for the practice. "the possibility of another satellite location, a full, vibrant office in Nashville, and maybe even a couple more great surgeons, just like Dr. Sarosiek. "
We are so excited to see what the future holds, and our doctors cannot stress enough how thankful they are for everyone that has helped us along the way. As we enter this season of Thanksgiving, we want to make sure our patients and staff know that. Thank you for your support as we continue to grow here at Cool Springs Plastic Surgery!