Save $1,070 & Look Like You With Fewer Lines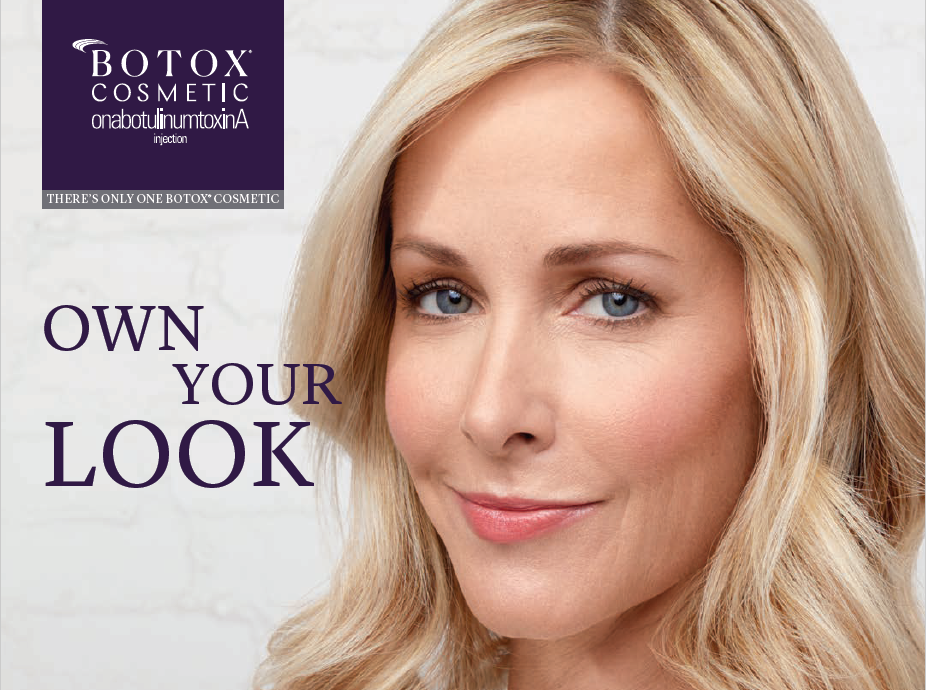 OWN YOU LOOK THIS YEAR AND SAVE A TOTAL OF $1,070!!
How it Works –
First Treatment: Save $50 on your first Botox treatment and receive a complimentary HA5 Hydrator by SkinMedica.
Second Treatment: Save $50 on your second Botox treatment.
Third Treatment: Save $50 on your third Botox treatment and $100 on 2 Juvederm fillers.
Fourth Treatment: Receive a complimentary Botox treatment at your fourth visit.
*$250 sign-up fee required. Minimum of 35 units per Botox treatment. First treatment must take place before May 31. Treatments must take place at least 90 days apart. Rebate redeemed through Brilliant Distinctions.