Take Control of Your Skin Care Routine!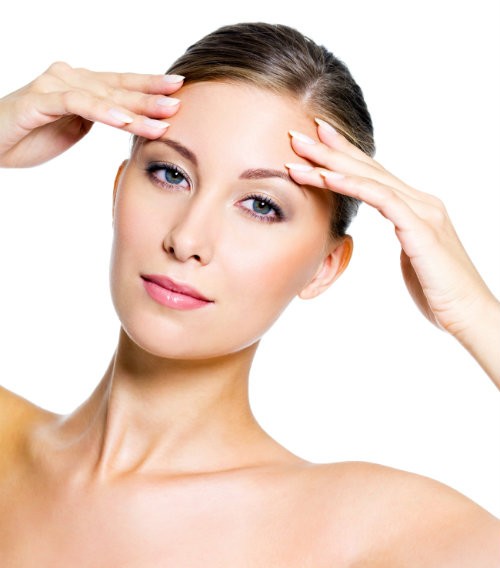 How many times have you stood in the aisle at the drugstore or browsed the cosmetics counter at a department store and wondered which product, if any, would help your skin? Do you have friends or co-workers, even strangers, approaching you to purchase skincare products they're selling, promising they can fix all of your concerns? Can you estimate how many tens, hundreds or even thousands of dollars you've spent on skincare products only to have them collect dust in your bathroom? You're not alone! The first step in addressing your concerns is scheduling a consultation with a licensed skincare professional. Keyword is licensed, not everyone is an expert. Here's what to expect in the first consultation.
Concerns: These could be anything from lines/wrinkles, texture, brown or pink spots, large pores, acne, broken capillaries, sagging skin or uneven skin tone.
We need to know your concerns so we can point you in the right direction for the best outcome. That could be with skin care, injections, treatments or even surgery.
With advances in esthetics we can begin to repair these concerns. Prioritizing is typically best by working on the most problematic area first then addressing the other issues as we go.
2. Skin Type: Are you dry, oily, normal or combination
This is key in finding products most appropriate for your skin. If you're oily and concerned about aging then rich and creamy anti-aging products will not give you the desired results. Have dry skin and the occasional blemish? Don't treat your skin with acne products because the ingredients are too harsh for your skin and will strip your already depleted skin barrier.
3. Current Products: What are you using for your cleanser, moisturizer, sunscreen? Are you pleased with their claims and results? Do you know how to use them and where to put them in your routine?
Here's the deal, you may or may not be using the right products. Feel free to bring them in, let me look through them and pick out what's working and not. This is all based on YOUR skin (read: not your friend, co-worker, family member, etc). You may have a fabulous skincare routine and I'll commend you on it! BUT if the products you're using are not appropriate I'll let you know. And I'll tell you why. Because……
Ingredients. They matter. Certain skin types should avoid certain ingredients. Dry skin needs to avoid SD or denatured alcohol, witch hazel and abrasive scrubs. Oily skin needs to avoid mint, menthol and emollient ingredients like shea butter, cocoa butter and lanolin.
Where are the advertised ingredients on the list? Is your expensive retinol cream worth it if it's near the bottom of the list? Nope.
4. Routine: How much time are you willing to invest?
If you're a minimalist then let's start slowly. Incorporate 1 new product that will have fast results. If you're pleased with that then add another one into the routine. Unfortunately there isn't a miracle product that will do everything we need.
Feeling a little tired at the end of the day? How about doing most of the routine in the morning. Or when you get home, go ahead and wash your face, do all your routine and then get your evening started. No one said you can't wash your face at 6:00pm
You have the basics already: cleanser, moisturizer, sunscreen. Good! Now let's look at adding a chemical exfoliant like glycolic or salicylic acid. How about adding in a retinoid or vitamin C?. I promise, your skin will love you!
5. Goals: What do you want to achieve?
We work together on this one. I can start to repair your skin but you'll need to do a little work. Think of me as a gym trainer. I can work you over and you feel amazing, but then you go home and eat a container of ice cream and bag of chips. It doesn't really work out.
I'll give you options which will most likely start with your skincare routine. Do you need a chemical peel? Microneedling? I'll take your concerns and find the best treatment for you. You'll know the cost, commitment and downtime, if any. Then I'll give you an alternative. There are always alternatives but keep in mind it may take longer or cost more in the long run.
Now, what I need from you: honesty. Don't be embarrassed to tell me you don't wash your face or use sunscreen every day. Please tell me if you are on a budget (we all have one). Ask questions if what we have discussed is overwhelming or doesn't make sense. I promise to be honest with you too! I'll give you the best skincare recommendations to treat your skin, whether it's from the drugstore, our products or even what you're currently using at home. Look at me as your personal skincare resource, I'm working for you! Treating skin is a journey and I'll have a plan for you to help you reach your goals.
Want to get started with a treatment plan? Give me a call at (615) 771-7718
Written by Licensed Esthetician, Heather Happy