Forget those Fancy Terms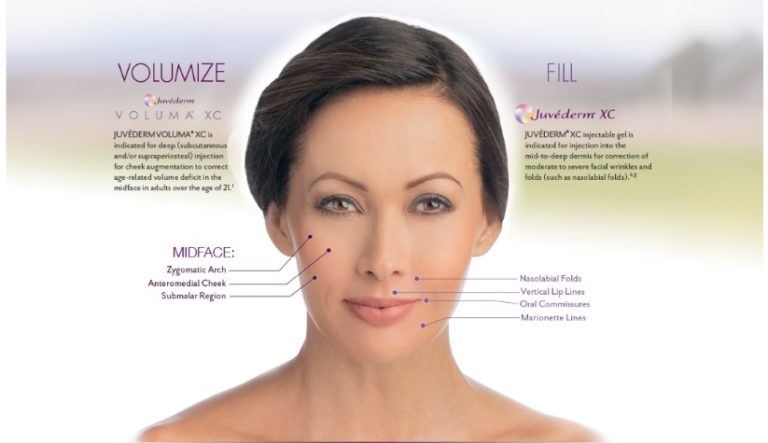 With no medical background, it can be hard to understand the difference between the various types of fillers available on the market. You often hear injectors use terminology that is unfamiliar and overwhelming when deciding which product is best for you.
Wouldn't it be nice to have it explained to us in much simpler terms so as to better understand our body and its needs?
We asked Haley Wood, our Board Certified Nurse Practitioner to break down for us the specific role each type of filler plays and why.
The Simple Terminology
There are three categories for facial dermal fillers and each serves a different purpose; reducing appearance of fine lines, volumizing, and bio stimulating.
Filler for Fine Line Reduction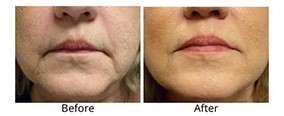 The first type of dermal fillers is for fine lines and subtle effect, like wrinkles and lips. This type of filler is like caulk, more or less, it fills in itty bitty lines and adds very subtle volume to the lip and the lip border. Typically, these fillers are Restylane Silk, Restylane, Juvederm Ultra XC, and Volbella and last up to 1 year.
Filler as a Volumizer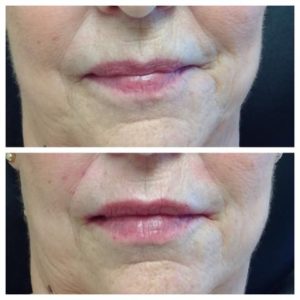 The next type of dermal filler for facial aesthetics is considered a volumizer. These fillers are meant to add overall facial volume due to aging or weight loss. Most often, these volumizers are added to the cheek, temple and jaw line area where bone, fat, and soft tissue has diminished over the years. Voluma, Juvederm Ultra Plus, and Restylane Lyft are the most common volumizing agents on the market and last up to 1-2 years (depending on type and amount of product used.)
Filler as a Bio Stimulator
The third kind of dermal filler on the market serves as a bio stimulating agent. These agents really aren't dermal fillers; they don't fill in anything. Bio stimulators actually stimulate production of collagen, a natural protein which creates strength and structure to the body. The product is placed into the appropriate level of the skin and causes production of new collagen over a period of 3-6 months, strengthening the facial muscles. Sculptra, Radiesse and Bellafil are considered biostimulators. They tend to last longer than a year but do not have reversal agents to break them down in the event of dissatisfactory results or adverse reaction.
Every filler has a different personality, therefore each has its own use and specific reason behind its use.
Every year after the age of 30, our face starts to age. On average, we lose a teaspoon of facial volume every year after 30, that includes collagen, bone, fat and soft tissue. Each syringe of filler is 1/5 of a teaspoon! Therefore, it would take 5 syringes of product to equal a teaspoon. This is why it's impossible to make you look "too full" with one syringe or even two syringes of volume.
A conservative approach is best. One syringe at a time is appropriate. You might start with lips or fine lines and then move up to adding volume to the cheeks. There is no wrong way to start with dermal fillers, except for adding too much too soon.
Find Out More
Come join us for our
Lip-N-Line Event, July 7th and 8th, to receive 20% off your filler!
Call (615) 771-7718 to set up a consult with any of our very skilled injectors who will be thrilled to tell you everything you need to know without any of those fancy terms.