Want to Look Younger? Look Down!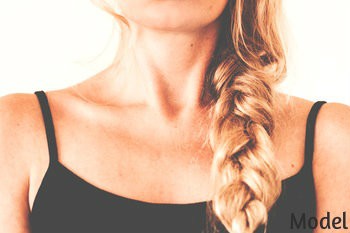 Solutions for facial aging have taken center stage in the world of aesthetic medicine. In the last few decades alone, we have witnessed the development and worldwide use of injectables such as Botox and dermal fillers. Experts have also harnessed the power of innovative technologies such as ultrasound, broad-band light, and radiofrequency to ward off the signs of aging that develop around the eyes, cheeks, nose, and mouth. Today, men and women of all ages have seemingly unending options for how they address the prospect of aging. However, if all we do is rejuvenate the face, we could be missing the mark.
Your Neck could be Aging you
If you dare to look there, your neck may be telling a story you would rather keep to yourself. Did you know that the skin beneath your chin is as delicate and thin as your eyelids? We don't tend to notice this about the neck, which means we may not care for this area in the best possible way. In addition to the fragility of the skin itself, the neck is also "held up" somewhat by the platysmal band, a rope-like structure made of muscle. The decrease in collagen and elastin, joined by the chronic use of this muscle, eventually cause degradation, and the tight, horizontal line that once was turns to a drooping, saggy mess. As it does, overlying tissue gives in to the pull of gravity, and you're left with a strong desire to bring turtlenecks back into style.
Keep the Harmony
In order to maintain the youthful appearance you desire, it is necessary for the neck and the face to be in harmony. There are several ways that this can be achieved:
Kybella treatment melts fat cells to erase a double-chin
BBL, or broad-band light treatments reverse several signs of aging
Botox and other injectables can smooth skin on the neck and face
Advanced age-related sagging and wrinkling may be erased with a precision neck lift
Patients of Cool Springs Plastic Surgery may visit us in Mount Juliet, Nashville, or Franklin for the help they need to age beautifully.