5 Easy Steps to Healthy Skin Every Day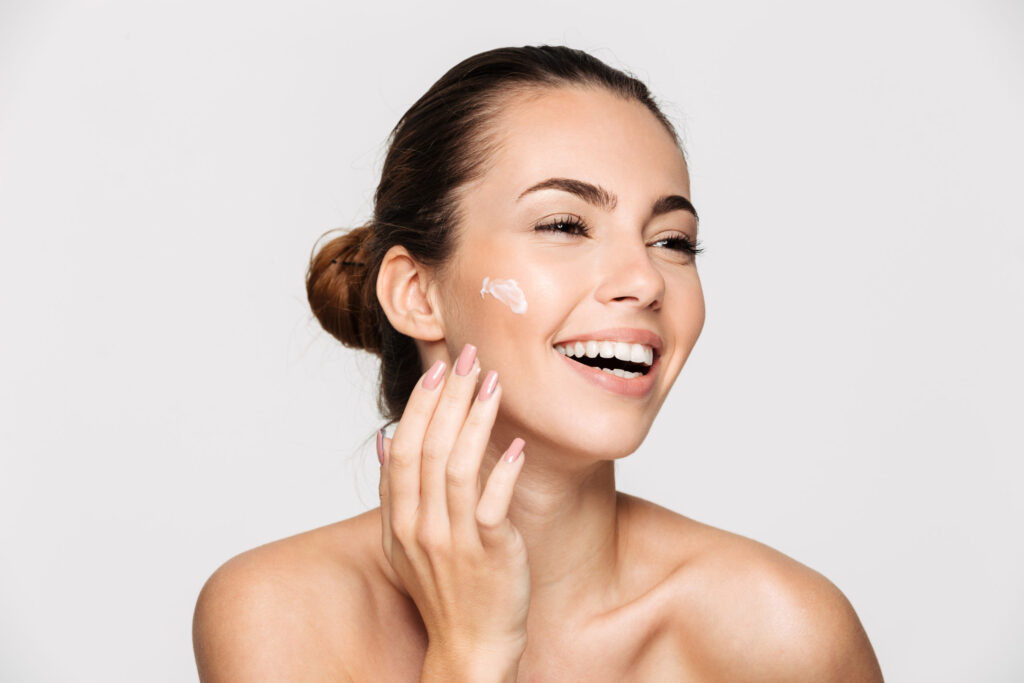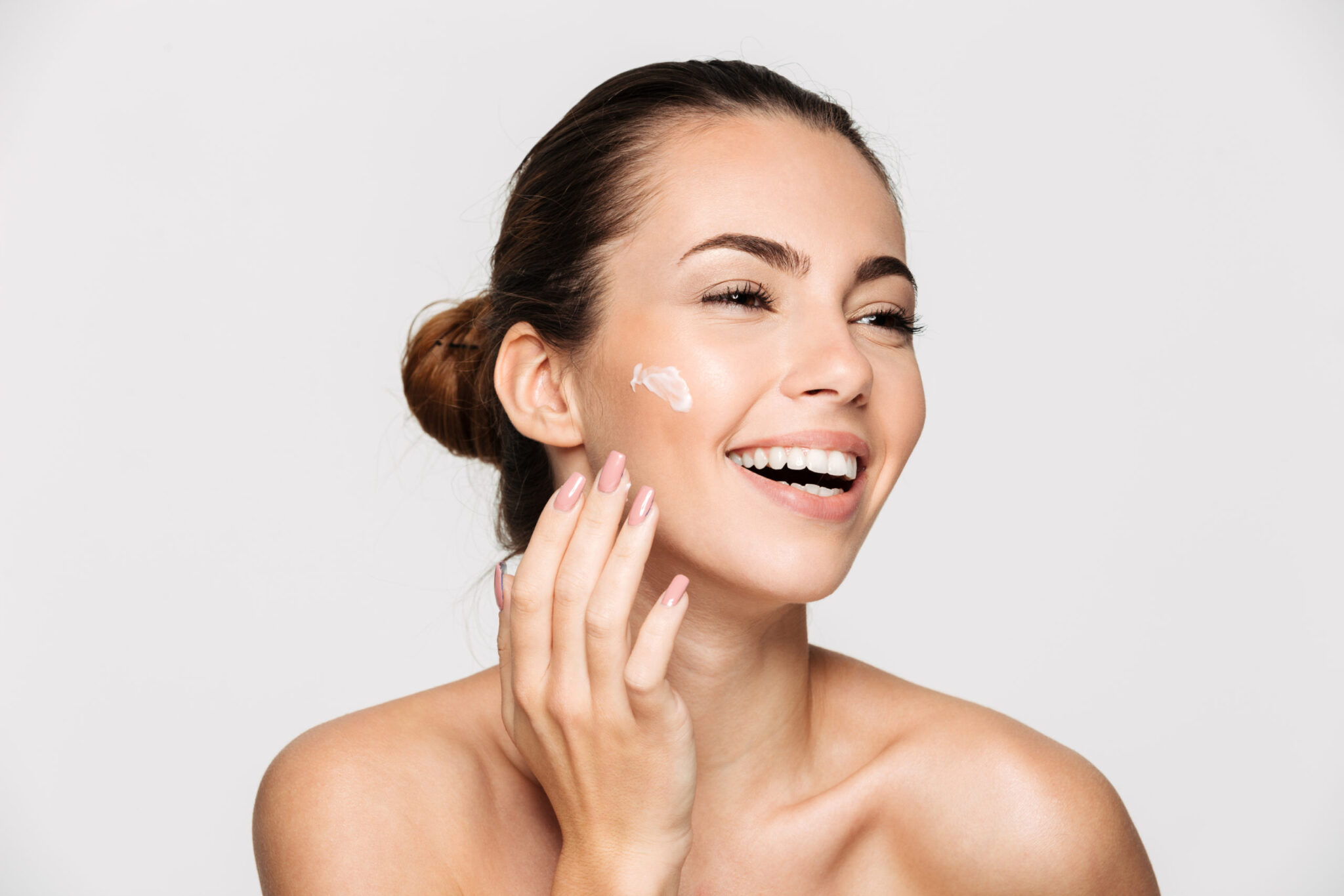 So, your bathroom drawer is full of half-used skin care products. We've all been there. With so many products and lines on the market, building and maintaining a proper skin care routine for you can feel overwhelming – potentially unattainable. CSPS is here to help! Our Core4 Plus program was implemented to breakdown the essentials your skin needs to remain healthy and radiant. With 4 vital steps, and an extra for those looking to go a little further, this program offers consistency, ease of mind and simplistic execution.
STEP 1: CLEANSE
Everyone knows this essential step. Removing makeup, dirt, debris and oil buildup from the day's activities lays the foundation for healthy skin. This step is done first for both morning and evening skin care routines. The Anti-Redness Foamy Cleanser from Skin Benefit is a great option for those with more sensitive skin, as it contains gentle surfactants and soothing agents. The Gentle Cleanser by ZO is suitable for all skin types and helps promote hydration while leaving the skin feeling refreshed.
*Pro Tip: for extra removal of surface impurities, add in an exfoliating step while cleansing. Some of our favorites: Exfoliating Polish, Dual Action Scrub and the Enzymatic Peel.
STEP 2: RENEW
This step should be implemented by all over the age of 21. Renewing your skin is vital in achieving radiant, young-looking skin. This category consists of various repairing products and retinols to assist in cell turnover. By incorporating the renew step into your regular skin care routine, you are able to enhance your skin's resiliency, help diminish fine lines and wrinkles and improve overall tone and texture. The CSPS Team loves: Retinol Skin Brightener by ZO and Retinol Complex (0.25, 0.5 or 1.0) from SkinMedica.
*Pro Tip: start with the implementation of this step into your regimen by applying one pump 2-3 nights per week (Tuesday + Thursday or Monday, Wednesday, Friday are typically the best combos for patients) to allow your skin time to build up tolerance of the product, as irritation or flaking typically occurs. Slowly increase frequency.
STEP 3: REPLENISH
Many may skip this step, especially those who tend to have oily, acne or blemish-prone skin. But we are here to tell you – replenishing your skin is not meant to make it oilier. The hydrators and moisturizers we carry not only improve rough skin texture or severe dryness (based on your individual skin), but many also provide antioxidants and vitamins to the skin and protect from free radicals throughout the day. With light consistencies and quick absorbencies, this step offers a wonderful, smooth layer on the skin before applying makeup.
Team favorites: Skin Benefit's Essential C is full of vitamins C + E and ferulic acid to help protect healthy molecules while increasing radiance and diminishing brown spots. Daily Power Defense is an all-in-one product, providing protection from free radicals, offering antioxidants for the skin and helping to improve the appearance of fine lines and wrinkles. Awarded the Seal of Acceptance by the National Eczema Association, Hydrating Crème by ZO is a great option for those with severely dry skin.
STEP 4: PROTECT
Daily SPF is something we cannot stress enough around here at CSPS. One of the best anti-aging products that medical grade skin care can offer is this protection in a bottle. Though your makeup may state that you are "covered," the standard amount of SPF a full face needs for adequate coverage each day is 1.25 mL; most makeup bottles contain 30 mL. This means you would be using a lot of foundation each day and also going through your makeup within roughly 24 days (check out this video for more information). Skin Benefit's Reflect SPF offers a great primer-based, satin feel. UV Clear from EltaMD tends to be a popular option among the men because it comes in a non-tinted option and is oil and fragrance-free.
*Pro Tip: apply SPF every day. Even if you aren't going to be outside much that day or if it's overcast, the sun's rays still penetrate through the clouds and into your car or living room window. If you are going to be in the sun frequently, reapplication will be necessary (if you are in the water or every 2 hours).
STEP 5: PLUS
The "plus" in your regimen offers a little something extra – skin rejuvenation to assist in combating future signs of aging. This step is all about strengthening the skin, enforcing the protective barrier and supporting healthy tone and texture. A few of our favorites include ZO's Growth Factor, a great lightweight gel consistency, and the all-in-one TNS Essential Serum by SkinMedica, suitable for all skin types.
If you are starting to build your regimen for this first time or simply aren't sure which hydrator (or fill in the blank) is best for your skin, our Licensed Aestheticians are here to help guide you and get you glowing each day! They offer complimentary consultations 5 days a week across all of our locations to ease your decisions.
Already know what you want? Check out our online store!