Beauty Trends this Year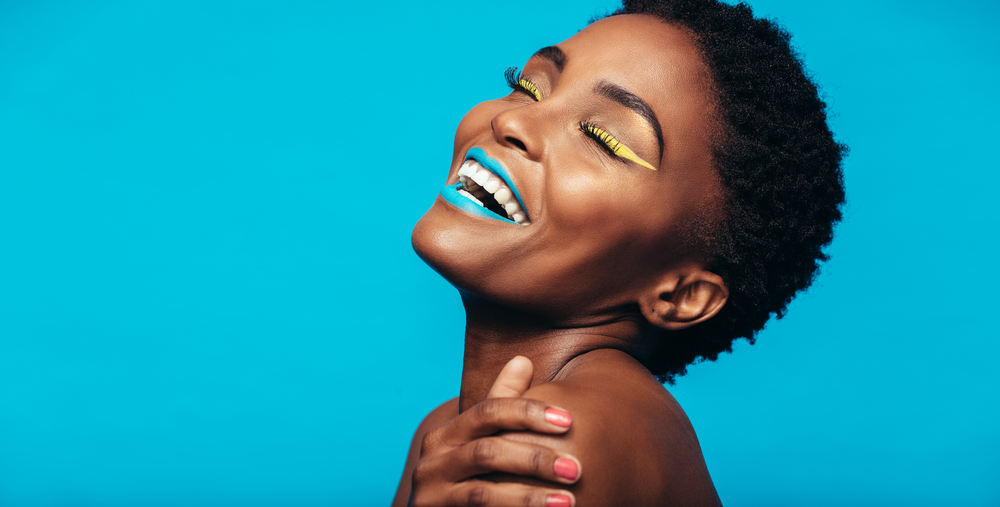 Matte out; Glossy in: Leave the bland matte look in 2018, because this year, glossy is everything. From lips to skin foundation to eyelids, the shiny, lustrous look is in! With that, more skin treatments, such as dermaplaning, are becoming widely common as this "#glowgoals" fad continues into the new year.
Self-Expression Styling: Continuing the millennial trend of expressing yourself, this year will favor individualism more and more. The trend started a few years back with fashion and clothing, testing the limits of what we wear. 2019 is taking this to a whole new level, and with it, expanding to makeup, hair, nails, etc.
"The joy of this youthful trend is that it translates into body, hair, face and nails," says Lisa Payne, Senior Beauty Editor at global trends company Stylus. "We'll also see this maximalist-meets-history trend play out via painted make-up applications that mirrors watercolor, and playful neon accents, tapping into '90s nostalgia. In every case, these looks are all about individuality, experimentation, personalization and an increasingly fun approach to self-expressive styling."
Halo/Laser Resurfacing: As the word continues to spread about the drastic, visible results these treatments achieve, the negative connotation that was previously associated with "lasers" is no longer a hindrance to these ever-growing, youth-skin boosting procedures. Halo, in particular, is becoming an extremely popular treatment for those seeking to diminish damage caused by the sun, improve the appearance of enlarged pores and also even out skin tone and discoloration within a reasonable amount of time. This is yet another skin treatment more and more people are trying for themselves to attain their own perfect, youthful glow!
Bold Lips: The trend for lips in 2019 is making quite a statement. The bolder, the better. So, throw out your nude lipstick and clear gloss because bold has arrived and it's here to stay! Luckily, CSPS can help you achieve this lip craze in the form of filler! Once we've helped plump your beautiful pout, add a vivacious pop of color to your gorgeous face with a striking lipstick and stand out amongst the crowd! Wear those puckers loud and proud, ladies and gents! (P.S. Lip Fillers typically last about a year – perfect for this year's trend)!
Nails? Think Powder + Almond: Kick your gel obsession to the curb quick because powder dipping is taking the beauty world by storm this year. This manicure technique can even last as long as a month, making your maintenance visits less frequent! Who doesn't want more time for all the other things on your to-do list?! And don't forget to ask your manicurist for almond! We're booting the coffin nail and saying hello gorgeous to almond-shaped nails!
Botox: The "plastic surgery" stereotype is quickly dissipating, as striving to remain "forever young" only continues to grow. Non-surgical, cosmetic treatments are becoming increasingly and openly popular by the day – for both women and men! 2019 will be no exception. Botox is definitely at the forefront as the most common of these treatments. Young adults are beginning wrinkle prevention in their early 20's to hopefully avoid more invasive procedures when they are their parents' age.
Embracing Grey Hair: Are the days of coloring your greys a thing of the past? Fortunately, you may no longer be buying box after box of hair coloring kits at your local grocery store or dropping hundreds of dollars at your hairdresser (or at least not as frequent). The touch of grey will truly be the trend-setter for 2019. No more hiding the hair – start embracing your salt and pepper look this year!
Cropped Bangs: Continuing along the lines of hair, bangs are back and better than ever! If you are a bangs lady, or even if not, you might want to consider a new "do" for the new year. Thanks to the Audrey Hepburn look, cropped bangs are coming back in style.
Lash Lift: It's no surprise that lashes are everything right now (any ladies relate?). So, let's talk time and money… We don't all have a lot of it to splurge on extensions or tinting. Beauty hackers suggest natural lashes at home by applying grapeseen oil or aloe vera, but our personal favorite quick and easy solution to longer, fuller and darker lashes – one word, Latisse! This product provides real, boosted lashes, requiring only a simple application on the lash line at night. This is a medical-grade prescription product, so you can only purchase it from select providers, such as yours truly – CSPS!
So, there you have it! You are caught up on all things beauty trends for 2019. Let us know if we can assist with any of your aesthetic needs this year! Happy styling, everyone!