Introducing New Medical Grade Products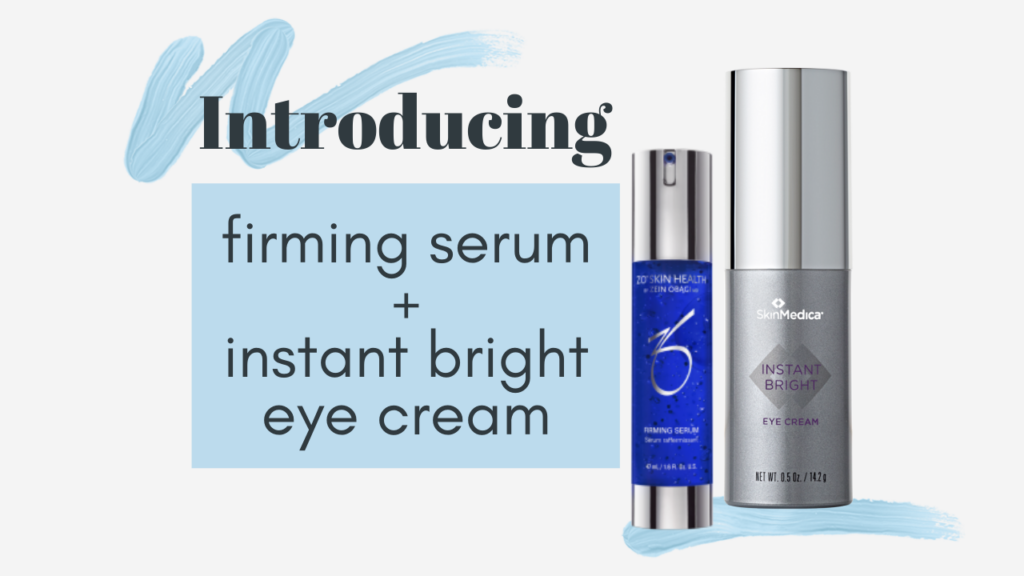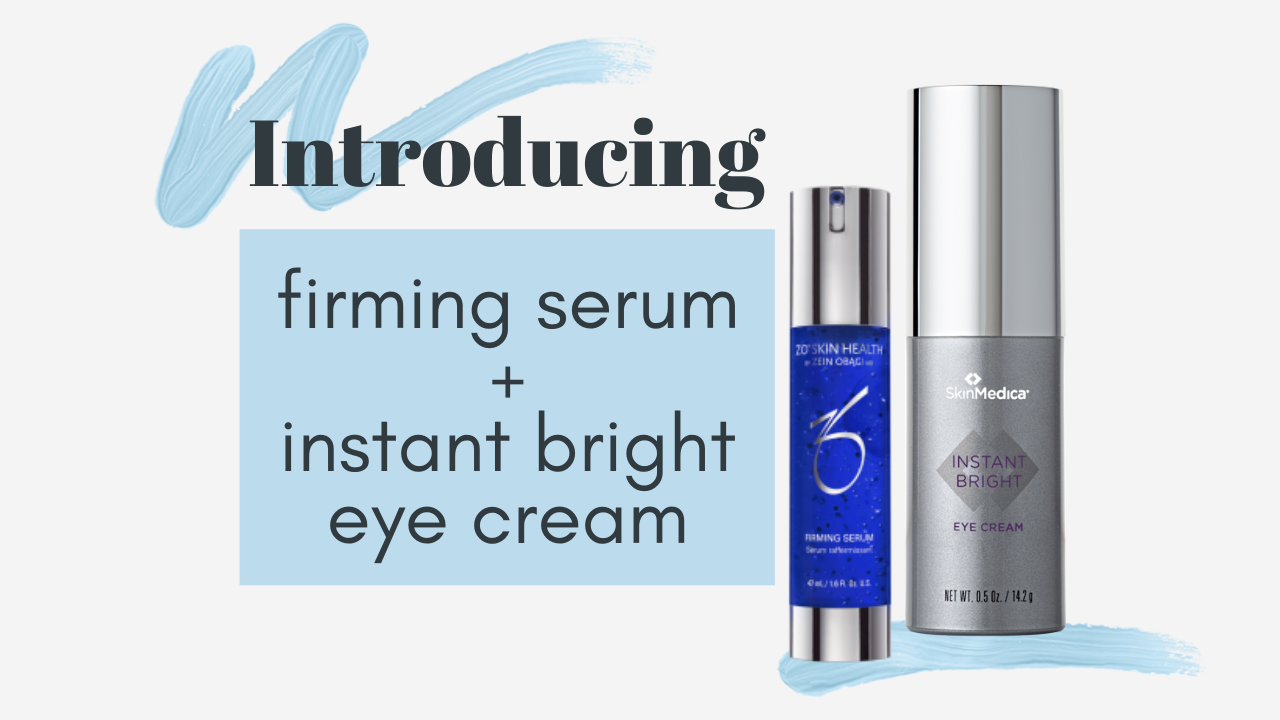 As we head into spring weather, we have added on a few more "must-haves" to our list of medical grade products – Firming Serum + Instant Bright Eye Cream. Check out what these two are all about!
While supplies last, purchase a Firming Serum from our online store, and receive a complimentary full-size Instant Bright ($88 value)!
ZO SkinHealth Firming Serum is an anti-aging breakthrough in skin structure + shape. This mild, lightweight and tolerable formulation is indicated for all skin types and sensitive skin areas to reinforce skin health and hydrate to support the visible improvement in skin elasticity and firmness.
The gist about this product?
Visibly tightens + firms the skin.
Improves the appearance of sagging + skin laxity.
Helps define facial contours.
Supports healthy skin structure + the skin's natural renewal process.
Defends against free radical damage.
"I love this product. I can see an improvement in the firmness of my jaw line and frown lines." – ZO Customer Review
——————————————————————
SkinMedica Instant Bright Eye Cream – smooth, rejuvenate, refresh the appearance of your under eye. Key ingredients from Lytera® 2.0 Pigment Correcting Serum, HA5® Rejuvenating Hydrator, plus other advanced ingredients create a comprehensive eye treatment. Appropriate for all skin types. TSA-approved.
The gist about this product?
Re-energizes + rejuvenates to help eyes look brighter + more youthful.
Instantly improves eyes' appearance, including dark circles, sagging, puffiness + lines.
Works overtime to continue reducing the visible signs of aging + fatigue.
More Information on Key Ingredients
Phenylethyl Resorcinol – Helps support melanin balance to correct the appearance of hyperpigmentation.
Hyaluronic Acid Blend – A hyaluronic acid blend moisturizes + smooths.
VitisFlower Stem Cell Extract – A potent antioxidant, which helps to prevent damage from free radicals.
Marine extracts – Correct + prevent the appearance of darkness + shadows.
Specialty ingredients – Caffeine, Persian silk tree extract + St. Paul's wort addresses puffiness + uneven skin tone by adding a powerful shot of firmness + radiance.