Introducing Our Second Mt. Juliet Injector!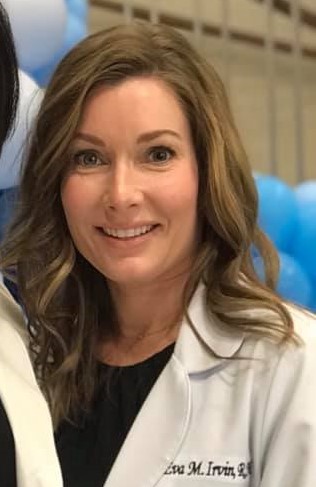 Our Mt. Juliet office simply keeps on growing! So, here to join the Team is Aesthetic Nurse Injector, Eva Irvin! We are thrilled to have this 20 years of experience, cosmetic RN helping serve our patients with skin care treatments and a wide variety of injectables! Read more about her education and experience below!
Eva is a Licensed Registered Nurse with over 20 years of experience with Nashville Dermatologists and Plastic Surgeons. She graduated from Aquinas College School of Nursing in 2002. Her aesthetics career began in 1998 as a Medical Assistant under a Nashville Cosmetic Dermatologist, directly learning skin care, laser therapy, injectables, etc.
Eva later joined a plastic surgery office where she scheduled surgeries, was the first assist in surgery and performed all aspects of injections (Botox, filler, spider veins). She is certified in laser hair removal, tattoo removal and laser vein removal. Eva continues to receive extensive education and trainings to remain up-to-date on the latest industry trends and injecting techniques, as well as aesthetic services such as dermaplaning, microdermabrasion, chemical peels, TCA, skin care etc.
The most rewarding part of Eva's career is the relationships that she forms with her patients. Gaining their trust and loyalty is extremely humbling. Eva prides herself in listening to her patients' goals and concerns and finds much joy in working alongside them to achieve the natural results they desire. She is detail-oriented and strives to provide the best possible care to each and every patient.
Eva see patients at our Mt. Juliet office on Wednesdays.