The Veins that Disappear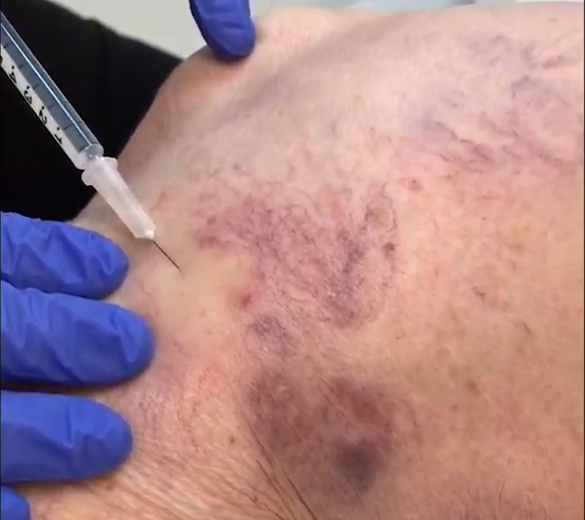 If you are bothered by the cluster of red, blue or purple veins that appear on your thighs, calves or ankles, you are truly not alone. At least half of the adult female population deals with this common, cosmetic nuisance. But not to worry…we are here to offer the non-surgical remedy!
Sclerotherapy is a proven, medical treatment that has been around since the 1930's. Here's how the magic happens: solution is injected into the varicose or spider veins, causing them to collapse while simultaneously irritating the lining of the blood vessel, thus diminishing them from the naked eye. The veins then swell, stick together and blood clots. Overtime, the vessels turn into scar tissue and fade. And vualá! The number of sessions you will need depends on the amount of vessels and length of time you have had them.
Those who tend to procrastinate – DON'T. Fall, winter and even cooler spring months are the best times to undergo this treatment. Why, you ask? Compression hose need to be worn for about two weeks, post-injections, so since layering clothes is typical during these seasons, you will ultimately be less inconvenienced. During the healing process, you will also need to remain out of the sun; and let's be honest, no one wants to wear thick, tight hose in the heat of the summer when all you want to do is lay by the pool. Therefore, now is the time to schedule your consultation and treatment!
If you have been considering this treatment but don't know what to expect or how it works, check out this video from one of our skilled Sclerotherapists! Still have questions? Give us a call at (615) 771-7718 to schedule your consultation with one of our expert injectors at any of our Middle TN locations.