Travel Guide – Skin Care Edition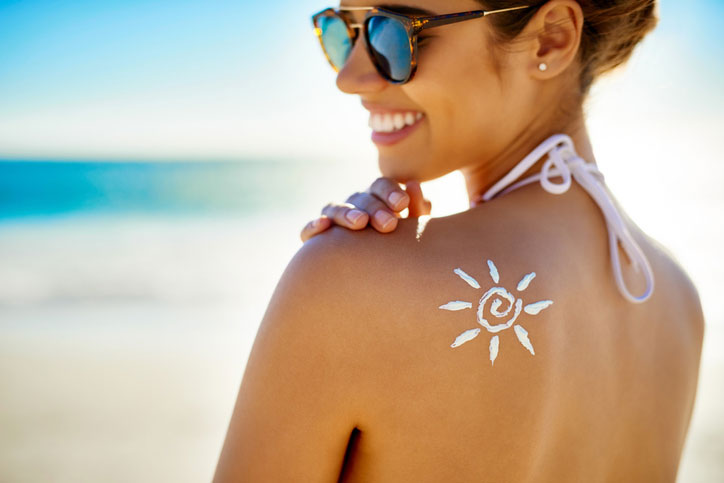 Here's the thing ladies, skin care doesn't stop because you are traveling. Summer months, especially, should be no exception to maintaining your morning and evening regimen. So, we're mapping out a travel guide centered around your skin care on the go.
By Plane – Flying with your whole skin care regimen can be challenging. Luckily CSPS has TSA-approved options that allow you to fly care-free. The Glow on the Go kit allows you to bring the products your skin needs, without getting stopped by airport security.
Facial Cleanser – clear out the impurities and dirt accumulated throughout your travel days.
LUMIVIVE (AM) – defend against blue light damage while on your laptop during the flight.
LUMIVIVE (PM) – repair and revitalize your skin while you sleep after crashing at the hotel.
HA5 – maintain your hydration, even while out in that hot, summer sun.
Total Defense + Repair SPF 34 – protect your skin while out and about with a necessary sunscreen (spoiler alert: the sun's harsh rays still come through that tiny airplane window).
Travel Bag – conveniently place all your products in one (stylish) spot.
But our favorite aspect of the products in this travel kit is that they are all packaged appropriately to abide by Transportation Security Administration (TSA) rules. So, no more having to transfer every serum to another container; beneficial for two reasons: less hassle and ingredients in certain products can begin to degrade and become less effective the more they are exposed to air.
By Car – If the car is already packed up tight, the travel-size kit might still be your best option. If you have extra room to spare, we suggest bringing your regular regimen. That's right; the whole thing. Why, you ask? Someone who goes from being in the gym every day to taking a few weeks off, their muscles will not continue to be as strong and durable, potentially having to build back up the momentum that quickly faded. Well, the same goes for healthy, youthful-looking skin. Results simply do not remain when you take an extended break from your regular AM and PM routine. As our Licensed Esthetician, Heather, says – no skipping days when it comes to your skin.
Any Form of Transportation – regardless of where you are going or how you plan on getting there, one thing is for sure, products that promote protection, brightness, hydration and cleansing impurities should never be left behind. So, as you are packing up your luggage this summer, don't forget to gather up your skin care regimen, too!
If you are feeling curious to learn more about what your skin needs or wish to pick up a Glow on the Go kit to make traveling a little easier, stop in to one of our Middle TN offices to speak to a skin care expert!