Skin Care For Men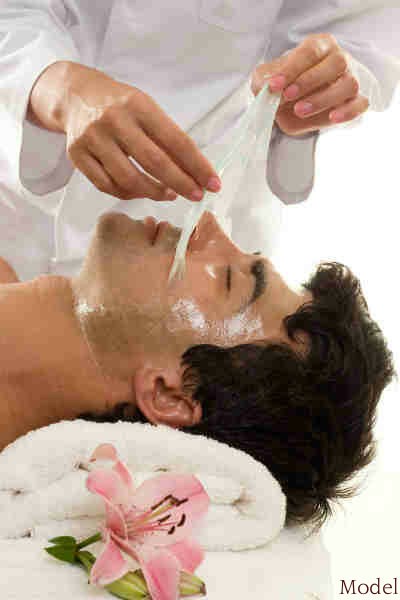 Taking care of your skin is one of the best ways to maintain a youthful, but natural looking appearance. Men who want look young, energetic, and masculine should consider the following skin care tips.
Focus On Preventing Sun Damage
UV radiation is one of the worst culprits when it comes to aging skin. Too much sun exposure can lead to dry skin, premature aging, wrinkles, discoloration, and tough, leathery skin. In the worst cases it can also result in skin cancer, which can be fatal.
Protect your skin's appearance and your health by wearing sunscreen whenever you spend time outside—even in the winter when the sun is scarce. For extra protection, wear a hat that shades your face and neck, and wear clothing that keeps your skin covered
Moisturize Daily
Moisturizing daily is a simple, easy way to protect your skin. Choose a moisturizer with some sunscreen to get two benefits at once.
To take things to the next level, consider using a retinol cream or nighttime moisturizer before going to bed so that you can rejuvenate your skin and avoid wrinkles.
Pamper Your Skin When Shaving
Even if you're sporting a beard, you probably need to shave your neck each day. Shaving, can help you get a polished look, but it can also take a toll on your skin. Pamper your skin and minimize cuts and nicks by using a sharp, high-quality razor, moisturizing your skin with shaving oil before you start, and using shaving cream.
Cut Back Your Sugar Intake
You are what you eat, and if you consume too much sugar, it could start to affect your skin. Extra sugar can accelerate the aging process and contribute to the destruction of collagen (an important protein that keeps your skin healthy and elastic). Minimize your sugar consumption by eliminating the energy drinks, avoiding processed food, and eating more whole grains, vegetables, and lean protein.
Ask About Laser Skin Resurfacing
If you'd like to improve your skin without cosmetic injections or a facelift, you can still get great, natural looking results from simple treatments like laser skin resurfacing. CO2 Laser Skin Resurfacing is one of many treatments available at Cool Springs Plastic Surgery. This treatment can smooth out the skin, minimize the appearance of fine lines, and even out skin tone. Schedule a consultation to learn more by clicking here.