Dysport Day Every Thursday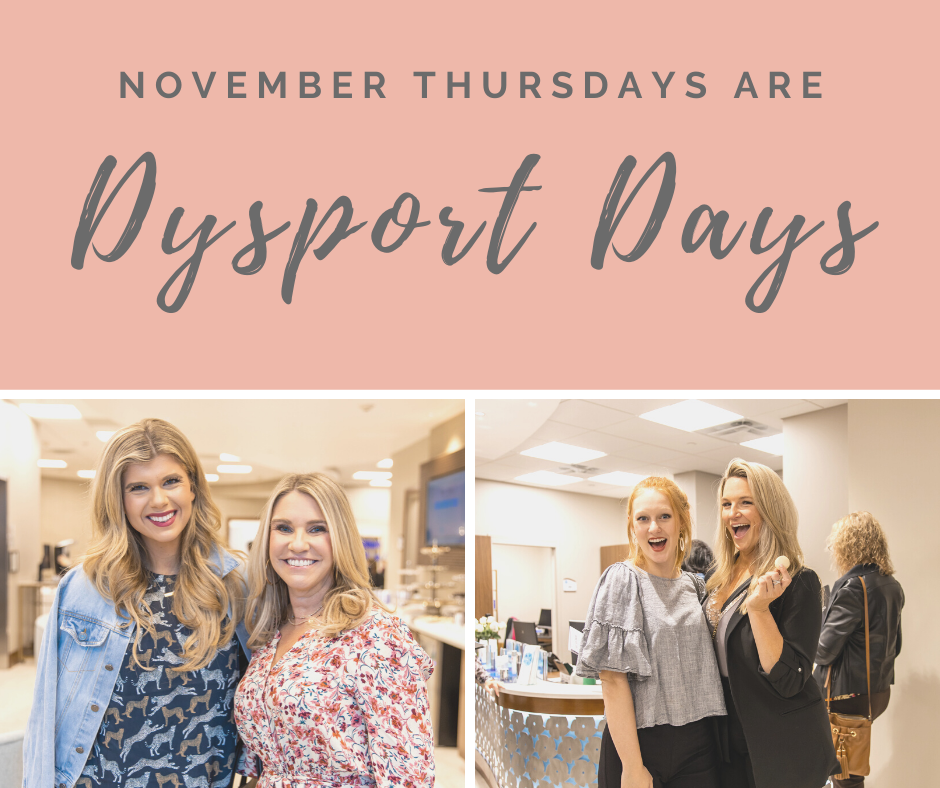 For the month of November, every Thursday is "Dysport Day!" Enjoy 15 complimentary units of Dysport with a 60 unit minimum purchase when you schedule your appointment that day!
Bring a friend, and you both will receive 25 complimentary units with a 60 unit minimum purchase.
CALL (615) 771-7718 TO BOOK YOUR THURSDAY APPOINTMENT THIS MONTH BEFORE SCHEDULES ARE COMPLETELY FULL!
Dysport is a neurotoxin injection, just like Botox, used to improve the look of moderate to severe facial lines by reducing the amount of muscle activity and temporarily preventing contraction of the muscles that, overtime, cause these lines. Results last up to 4 months!
Available at all CSPS locations. Appointment required. Friends must come in on same day to receive extra savings. Minimum purchase of 60 units. While supplies last. Excludes Thanksgiving, Thursday, Nov. 26.