Fun with the "Girls!"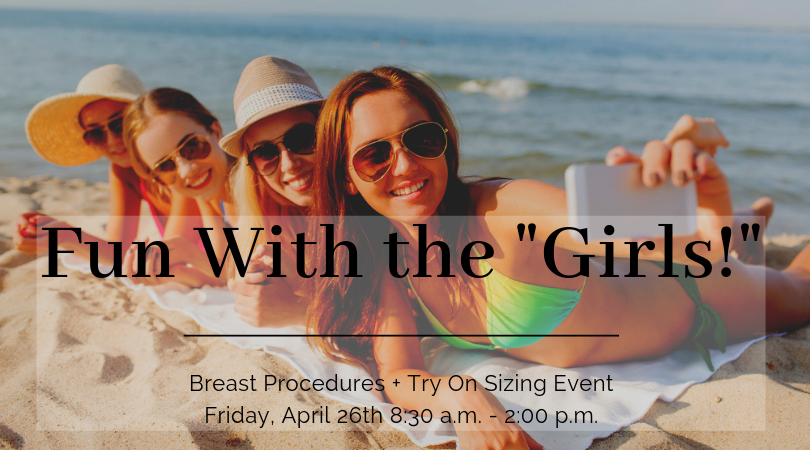 Grab a girlfriend, and join us for a day discussing all things breast! Make sure the "girls" are ready to jump in those bathing suits you'll be wearing all summer long! Our Plastic Surgeons will be offering one-on-one complimentary consultations for all breast procedures.
FRIDAY, APRIL 26 FROM 8:30 A.M. TO 2:00 P.M. AT OUR BRENTWOOD OFFICE!
Attendees will receive $500 off their breast surgery if scheduled by May! Bring a girlfriend and you'll both enjoy an additional $250 off, if surgery scheduled by May.
CALL (615) 771-7718 TO R.S.V.P.!
620 Church Street E, Brentwood, TN 37027
*SPOTS ARE LIMITED.