Jump Start Your 2022 Resolution: Dr. Sarosiek's 360-Degree Mommy Makeover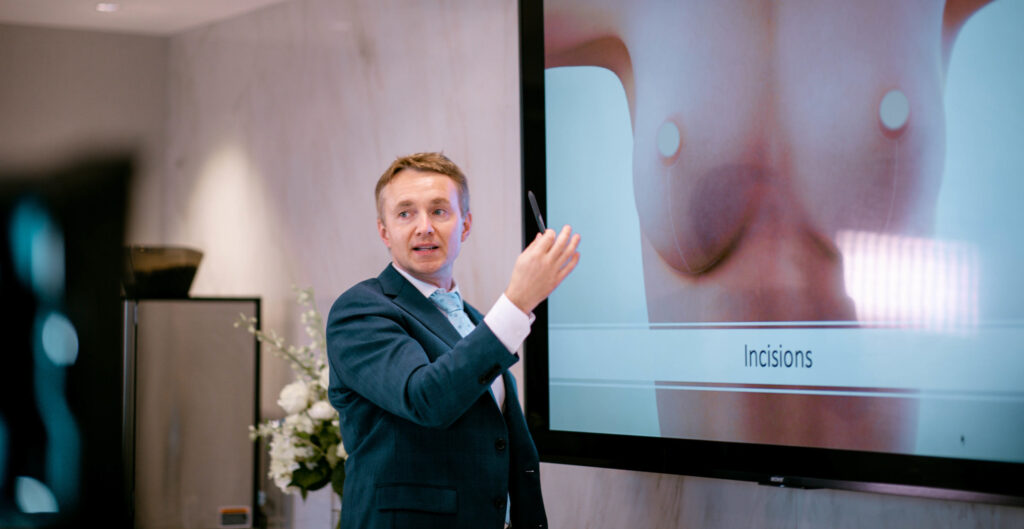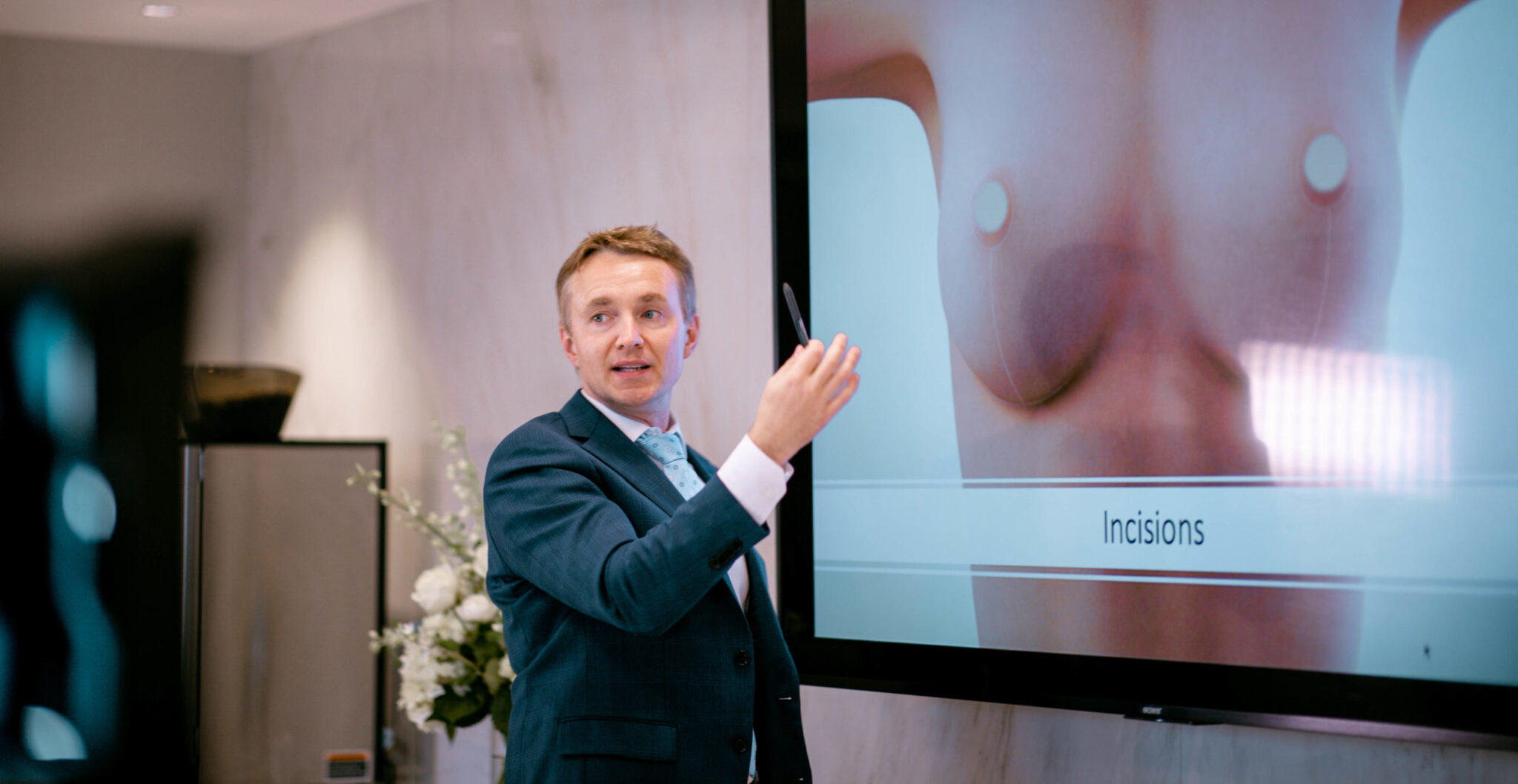 Written by Dr. Konrad Sarosiek, Double-Board Certified Plastic Surgeon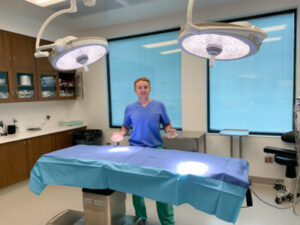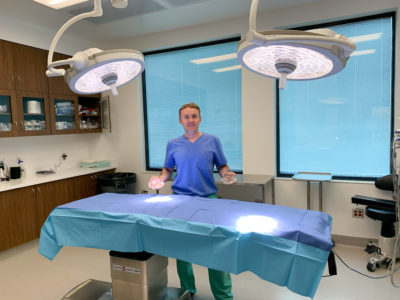 With the hallowed tradition of a champagne toast and a verse from Auld Lang Syne, most New Year's celebrations are followed by a statement of resolution. Did you know that the top three New Years' resolutions are: losing weight, exercising, and improving your diet? However, less than 8% of us stick to them!! We all struggle with exercise, weight loss, and eating a healthy diet – you are no different from the rest of us. 
One of the main reasons why people quit and give up on their goals stems from setting them much too high. For instance, saying that you will exercise every day is great, but the reality of our challenging lives makes that almost an impossibility. Rather than setting such lofty expectations like "I am going to go to a gym every day this year," try setting a more attainable goal like, "I am going to exercise 10 times each month", or "I am going to go on a long walk 2 times per week." Then, put the effort in and try to stick with that. Our bodies release endorphins (chemicals in our brain that make us feel good) when we accomplish things. Setting attainable goals allows us to achieve them and it makes us feel good. This sense of accomplishment encourages us to set a harder goal next time. When we push ourselves in this manner, we can be successful!  
Some of our patients need a jump start to get their bodies going. Frequently, after having children, women go through changes in their body that makes those first steps to success difficult. Our practice thrives on working with these women to help them achieve their goals, and one of my favorite procedures to get there is the 360-Degree Mommy Makeover! Through a one-on-one consultation at our office, I get the opportunity to understand your needs and concerns, learn about your struggles and achievements, and help you create a plan for success.  
When we use the term "Mommy Makeover," we are referring to procedures aimed at getting your body tuned up after having children. The most commonly performed procedures are Tummy Tucks (Abdominoplasty) and Breast Augmentations and/or Lifts (Mastopexy). These procedures are frequently lumped together because during pregnancy, the abdominal muscles and skin get stretched apart, which results in a loose abdominal wall and loose skin. Pregnancy also alters the size and shape of your breasts. At first, the breasts become larger and fuller in preparation for breastfeeding, only to later become less full and ptotic (medical term for droopy). Thus, most commonly, female patients desire to have these two areas repaired soon after pregnancy.  
When meeting with patients, they will frequently ask – "if I am planning on having more children, should I wait to do the surgery?" The answer is yes, you absolutely should wait to have this surgery until you are done having children!! Why should you pay for something twice!? 
So, what is different about my personal 360-Degree Mommy Makeover? In my opinion, it's not enough to just perform a tummy tuck on a woman's midsection in many cases. I frequently will add flank (lower back, love handle) liposuction. Without performing flank liposuction, you can leave a lot of extra fatty tissue around the flanks and back. Once the patient heals, without liposuction, this can leave the love handles very full and affect your overall result. No matter how tight your tummy looks, if you have large love handles, you will not feel the full potential of your figure. Thus, I prefer to combine liposuction of the back/flanks with an abdominoplasty.  
Below is an example of before and after photos highlighting what 360-degree Mommy Makeover can do for a patient. Not everyone will have the same result and that is why it is important to have a discussion with a board-certified plastic surgeon during your consultation. In the before and after photos that you see below, I was able to assess the patient's individual needs and come up with a plan to get her the look she desired.  
I helped this patient achieve a flat, tightened belly by doing a tummy tuck along with liposuction to her flanks. This enhanced her hourglass shape and brought out her curves. During the surgery, we also performed a breast lift and added an implant to help restore her breast volume.  
In the postoperative period, we discussed that eating a healthy diet and maintaining a regular exercise program will help you maintain your new YOU. This amazing patient did just that! She altered her diet and started to regularly exercise by simply walking. By having the surgery, we were able to jump-start her healthy lifestyle which helped her make these life changes. These photos are over 1 year from her original surgery date!!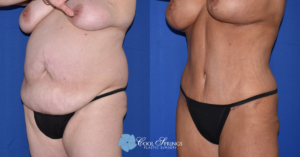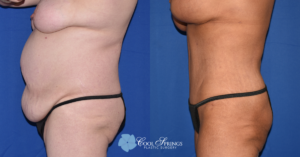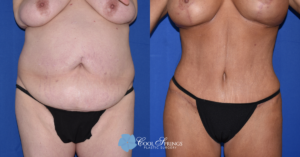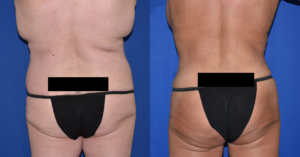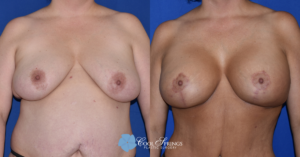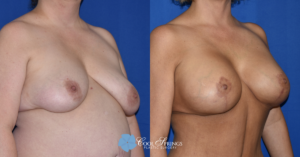 /
/
/
/
/
/
/
/
/
No Mommy Makeover must be the same, and we look forward to coming up with a customized treatment plan during a consultation. We are scheduling well into 2022 for these procedures, so feel free to give us a call at (615) 771-7718 if you are interested in booking a consult. Happy New Year!