Tummy Tuck – Is It Going to Help Me?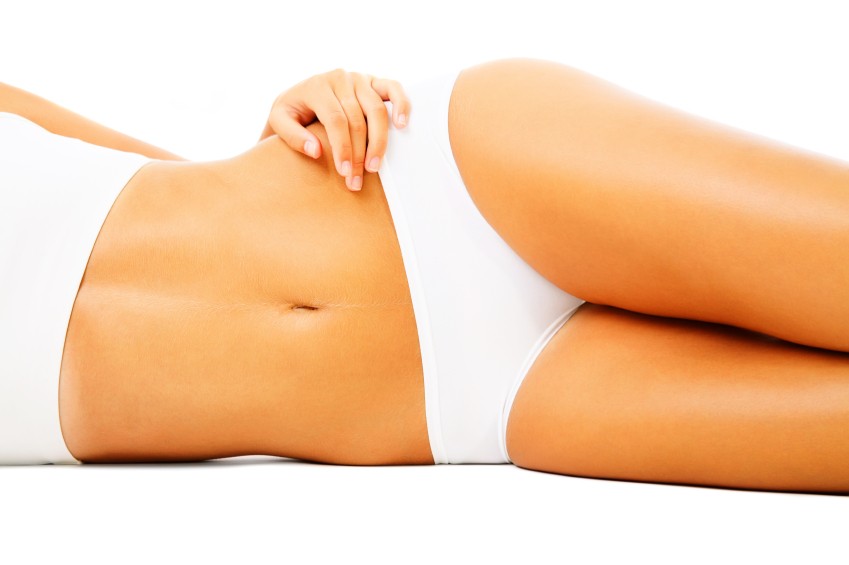 If you've been pregnant a couple times or have lost a good deal of weight, odds are your abdomen has a pooch that just won't respond to exercise. Fat pockets in the abdomen are very difficult to fully eliminate. And the muscles you have stretched can't always return to their pre-pregnancy or pre-overweight position. The result is sagging skin with fat pockets — a tummy you're not proud to display in a bathing suit.
A tummy tuck is a cosmetic surgery that can help you regain a well-contoured abdomen and eliminate the stretch marks that have developed with your changing weight. A tummy tuck removes excess fat and skin from the abdomen and tightens the underlying abdominal muscles.
At Cool Springs Plastic Surgery, we perform both full and mini tummy tuck procedures to help our clients achieve the contoured abdomens they once had. The tummy tuck procedure is an outpatient procedure, so you will be allowed to go home the same day of the surgery.
Tummy tucks require about a month of recovery time before you can resume your normal activities. You'll need to wear a compression garment over the abdomen to help the muscles and the skin adhere to their new contour. Results from your tummy tuck will truly start to show themselves in around six weeks.
If you want to regain your well-contoured abdomen and eliminate unsightly stretch marks, a tummy tuck from Cool Springs Plastic Surgery is the answer.