Asked & Answered: Total Body Transformation Patient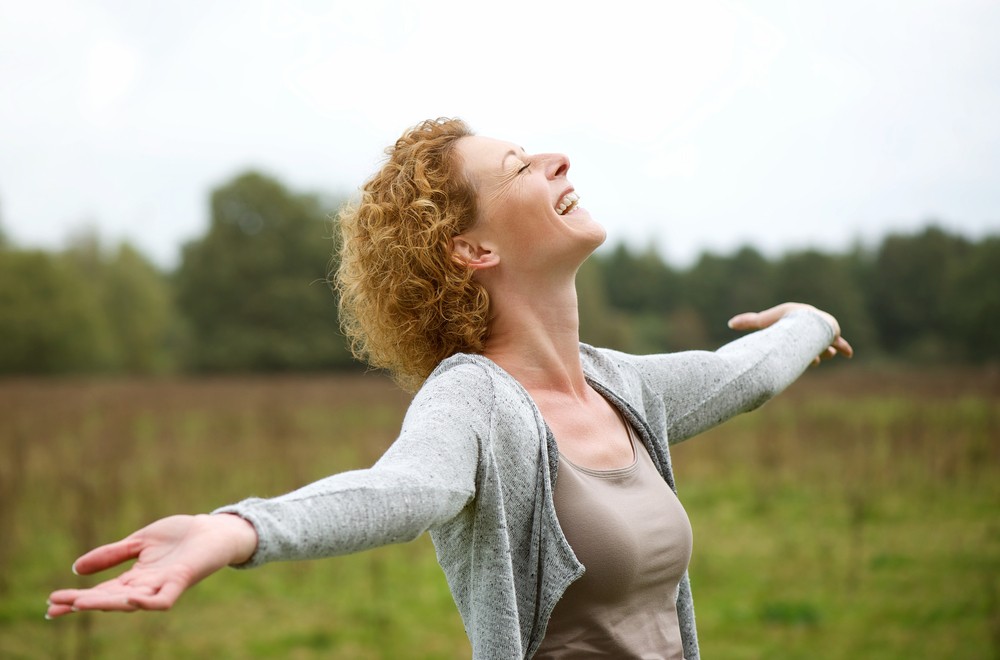 Interview with CSPS patient, Lisa, who underwent a Breast Augmentation, Mastopexy, Abdominoplasty, Brachioplasty and Thigh Lift with Dr. John Moore all within three months.
Share your journey with CSPS and the decision to undergo cosmetic surgery.
After years of dieting, which included losing and regaining weight, I decided to that I needed to make some permanent changes that consisted of diet, exercise and just changes for my general wellbeing. After losing 90 pounds, I realized the sagging skin and breasts were not going to go away or get better, no matter how much more I tried.
I consulted a doctor near my home. He was competent but made me watch a bunch of staged/rehearsed videos of what to expect for the procedures that interested me. He also wanted to break down my procedures into three separate surgeries. I mentioned to a friend at work what this doctor suggested and she said you need to talk to Dr. John Moore at CSPS. I subsequently found out that two other work associates had work performed by Dr. Moore, including repair of another doctor's less than stellar results.
I made my appointment and was made welcome from the initial phone call. I met with Olivia and Dr. Moore to discuss all my goals for what I wanted to accomplish. I didn't have to watch any videos, as all procedures and specifics of my needs were discussed with me directly. 
Why these surgeries? Why this order?
Due to the extent of the surgeries that I requested, Dr. Moore recommended what could be done at the same time that would be the most efficient in accomplishing what I wanted to achieve. Keeping the procedures to two was easier on my body, recovery and costs and also quelled my concern of being under anesthesia for the two procedures versus the three that the first doctor I consulted said was necessary. I elected to do the tummy tuck and breast lift/augmentation at the same time, as I felt it was the most intensive as far as recovery. The arm and thigh work would be the second surgery. I did not experience any difficulties with my recovery. Yes, there was some pain, but I followed the instructions and have not had any issues. Not to mention, my scars are healing beautifully.
Why Dr. Moore? What stood out to you most?
Dr. Moore was highly recommended, and his demeanor was very professional yet compassionate, which I also found to be true for every employee I have encountered as CSPS.
When a physician provides their cell phone number for you to contact them if have a concern and calls you personally to update you that they are on their way for an appointment, that was worked into the schedule so that I could get checked before a weekend trip, is just the most outstanding care you can receive. I wish I could find a primary care physician that operates like Dr. Moore and CSPS.  
What has been the most beneficial result post-surgeries?
While there are health benefits with my all procedures, the most beneficial is how I feel about myself and how that has helped me to be more positive in general. Overall, I have more confidence in how I feel and look.
What advice would you give someone contemplating the idea of multiple procedures?
Make the investment in yourself – you are worth it! When I first received my estimates for all the procedures, I went home, thought over it and started crying because I didn't think I could make it happen. I had never put myself first – I thought paying to have my nails done on a regular basis was being too frivolous. Then I realized, you can make anything a reality it you want it bad enough. 
Looking back, is there anything you would change or do differently?
I don't recall anything. If anyone is wondering about breast size selection, I did go larger than I originally was thinking and am very happy with that decision. 
One word to describe how you feel post-surgery. Confident
One word to describe your experience with Dr. Moore and CSPS. Amazing
Click here to view more inspiring results.