Sifting through Myths about Cosmetic Surgery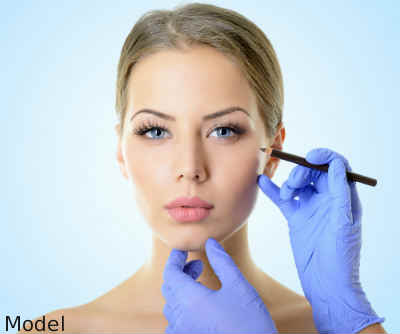 Folklore such as myths and urban legends will probably be around forever. However, myths about cosmetic surgery could potentially lead you down a path you never intended to go. In fact, the primary method most people use to obtain information about plastic surgery is the Internet. If you haven't yet learned, the Internet is not a very good source of reliable, consistent data. Here, we will discuss some of the myths surrounding cosmetic surgery.
Any cosmetic surgeon is a qualified surgeon.
One of the common terms searched and Google is "cosmetic surgery." This search may return information on a potential surgeon that has learned to perform various procedures, such as breast augmentation or facelift surgery, through advanced courses that take place over a few days. This is not to say that you will not obtain good results from a doctor trained in this manner. However, it is important to discern between a cosmetic surgeon and a plastic surgeon. A plastic surgeon is a doctor who has completed medical school and who has then performed a three-year residency in general surgery. Following this three year timeframe, another three years focus on plastic surgery procedures. That is six years, at least, that a licensed, board-certified plastic surgeon invests into education. There is no replacement for this amount of training.
Cosmetic surgery should fit into my budget.
Of course it is important to budget, especially for your aesthetic procedures. But cost is not the primary consideration; it's not even close! Look back over the importance of credentials, experience, and training that is obtained by a plastic surgeon. Give thought to the results you want to achieve, and see how this correlates far more to education than to a special deal.
These are just two of several all too common myths about cosmetic surgery. At Cool Springs Plastic Surgery, it is our intent to make our patients lives easier, and more beautiful. We have three offices in the Nashville area to serve your needs. If you're interested in a plastic surgery procedure of any kind, you are in good hands with our experienced team.