Trends are Temporary, Beauty is Timeless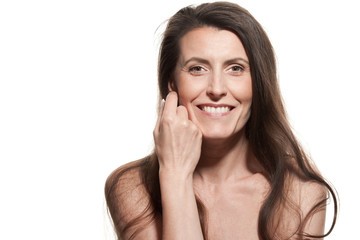 When you look at images of the "modern woman," do you notice the current trend at play? As a premier cosmetic plastic surgery practice with offices in Nashville, Franklin, and Mount Juliet, we see the trends come – and we see them go. Our awareness of trends drives two aspects of our practice. First, it drives our commitment to continued education. We perform procedures with the most up-to-date, proven techniques. The second way that our awareness of trends drives our practice is that it helps us as we consult with patients about their desired changes.
Beauty is a Personal Matter
When you think about how you look, you might realize that you are a unique individual. Your beauty is unlike anyone else's. Yes, there may be a few changes you would like to make, but these should stem from someplace other than trends. Why? Because trends are temporary! Here are just a few examples:
You may have never heard of The Gibson Girl, but at the turn of the 20th Century, she was the girl every other girl wanted to look like. Sadly, this meant squeezing in to a rib-cracking corset to reach the accentuated curves society said were beautiful.
The flapper of the 1920s cared very little about curves. During this decade, fringed clothing was the star of the show.
Prior to the beloved hourglass figure that was adored mid-century, the 1940s focused on a stronger-fashioned woman, replete with pointed brassieres!
Woman of the 1960s and 70s were told through media sources that it was the ultra-thin frame that was truly beautiful.
Beginning in 2010, true beauty was found in the booty, and since that time, many women have sought ways to accentuate this body part, sometimes with surgery.
Why this Matters
The reason it is important to look at historical points of view is so that you can see what is in today may not be in tomorrow. This is a vital point for any woman – or man – who is interested in a cosmetic surgery procedure.
At Cool Springs Plastic Surgery, our focus is on the individual, and on their unique body shape. When your outward appearance comes into alignment with how you view yourself, you have achieved the ultimate goal.
Contact us today to schedule your consultation.