Ultherapy Featured on Dr. Oz + Special Offer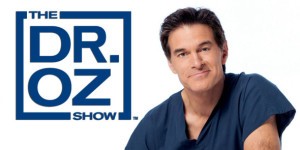 JUST ANNOUNCED
Ultherapy, the only FDA-cleared procedure to lift skin on these hard-to-treat areas, will be featured, again, on the Dr. Oz show today (Monday, February 25, 2014). As soon as we get footage, we'll update this post and share it with you.
Special Promotion
In the meantime, we're offering a special just for you.
Save $500 off Ultherapy*
(615) 771-7718
info@coolspringsplasticsurgery.net
Schedule an Appointment Online
*Ultherapy isn't for everyone, so call or email us today to schedule a complimentary consultation with our skilled and trained nurse practitioner, Haley Wood, to see if you're a candidate.
What is Ultherapy?
Ultherapy uses the safe, time-tested energy of ultrasound to stimulate the deep structural support layers of the skin—including those typically addressed in a surgical facelift—without disturbing the surface of the skin. It is also the only non-surgical, non-invasive procedure that uses ultrasound and the body's own natural healing process to lift and tighten loose skin on the eyebrow, neck, and under the chin.
Ultherapy Video
Before & After Pictures
Click here or the image below for extensive before & after images.