Need a Lift? Let's Talk about Ultherapy®!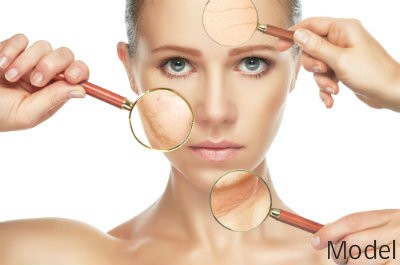 There is no escaping the aging process. Just ask your skin. In time, the biochemical changes that occur in the various systems of the body lead to structural changes. In addition to this, the skin is also affected by what you eat and drink, how you manage stress, and how you protect it from the sun and other elements. At Cool Springs Plastic Surgery, men and women from the Nashville area can revitalize their skin with specific surgical techniques, or with non-invasive treatments like Ultherapy®.
What is Ultherapy®?
This skin tightening treatment utilizes ultrasound waves to produce the desired response from cells deep beneath the surface of the skin. The layers of skin that are targeted with this warming energy are those in which collagen is produced. The fresh was of collagen that is infused into the area rebuilds the matrix of fibers necessary for optimal skin support. As this rebuilding occurs, the skin looks tighter and uplifted.
Why Ultherapy® is so appealing
Clearly, the primary reason that men and women choose Ultherapy® for their anti-aging regimen is that this procedure is non-surgical in nature. While our specialty is cosmetic plastic surgery, and we have helped many people achieve their goals with precision techniques, we also understand the preference for alternative modalities. In many cases, ultrasound treatment has a wonderfully rejuvenating effect along with other benefits.
Surgical brow, eyelid, and facelift procedure produce the most dramatic results, yes. However, there is also a need to recover from surgery. With Ultherapy®, there is no anesthesia and no incisions. In fact, there are no notable side effects either! After treatment, which feels warm on the skin, patients can resume their normal daily activities.
We live in a results-driving society, and this extends into aesthetic medicine. Although the results from Ultherapy® take longer than plastic surgery, they have been proven to be significant.
Ultherapy® is designed for optimal results in the most efficient manner possible. A number of non-surgical skin tightening treatments exist at this time. Most of them do not achieve the desired results without numerous sessions. Ultherapy® is not like that. The power of ultrasound penetrates tissues to the desired depth to prompt adequate collagen rebuilding.
We are happy to provide you with the extent of care you prefer and need to achieve your desired look. Call our office for a personal consultation.